Chinese Plans for Crypto Impacts Bitcoin and Others
Date Written: December 2 2019
Written By: Richard Sullivan
The Chinese central bank and government has issued a formal warning to businesses and investors to be wary of digital currencies, as they tighten restrictions on trading within the country. The warning has major implications for the future of blockchain and crypto technology throughout the country and, perhaps more importantly, the world.  Many believe that the statement has already been a major contributing factor to the sinking value of Bitcoin (BTC). China President Xi Jinping had previously expressed the country's intentions to pursue the use of blockchain technology, and the recent actions to crack down on digital currencies has raised questions about Chinese intentions. Most recently, China has sought to bring an end to illegal cryptocurrency mining operations, while also taking steps toward blocking the use of digital currencies in business and investment practices. The crackdown on cryptocurrencies in a country that is well-known for its mining of digital assets like BTC has led to a record-breaking drop in the asset's value and could have an even bigger impact on digital currencies in the future.
Identifying Illegal Practices
BTC dropped below $7,000 for the first time since this past May. With the announcement of new restrictions on the use of digital currencies, BTC dropped in value by 20 percent in just 30 days. This drop in price coincides with the statement issued by the People's Bank of China, which targets transactions they deem to be illegal, while also telling businesses and investors to be wary of digital currencies. The statement specifically addresses the fact that financial institutions have been raising funds for digital currencies through the illegal sale and circulation of tokens. The selling and trading of these tokens has been labeled as illegal fundraising and fraud, thus punishable by the Chinese government. The statement even suggests that this type of trading is no different from any traditional pyramid scheme and that these practices have disrupted economic and financial disorder. The statement explicitly names BTC and Ethereum as two examples of this type of trading.
Officials note the volatile price of digital currencies, which have been influenced by the Chinese government on multiple occasions. China has been taking steps toward monitoring the trading of digital currencies since 2017, but their support of blockchain has prevented currencies like BTC from drastically dropping. When China initially announced their interest in supporting blockchain technology, BTC rose to more than $10,000. However, it appears now that China intends to pursue blockchain through avenues other than existing currencies, including the introduction of their own cryptocurrency. In the statement issued by the People's Bank of China, officials urged investors and businesses not to confuse current digital currencies with blockchain technology, which they believe can still be used to their benefit.
How China Plans to Use Blockchain
China has proposed its own digital currency called Digital Currency Electronic Payment (DCEP), which could launch sometime in 2020. Early indications suggest that DCEP would be monitored closely by the government, which could give officials economic control that central banks lack. Many believe that the announcement of DCEP is in response to Facebook's proposed Libra cryptocurrency, which has been challenged by many throughout the blockchain and cryptocurrency community. Both these currencies mark a significant shift from the decentralized blockchain and cryptocurrency networks that have become more and more common over the years and would give officials significant control over the exchange of assets.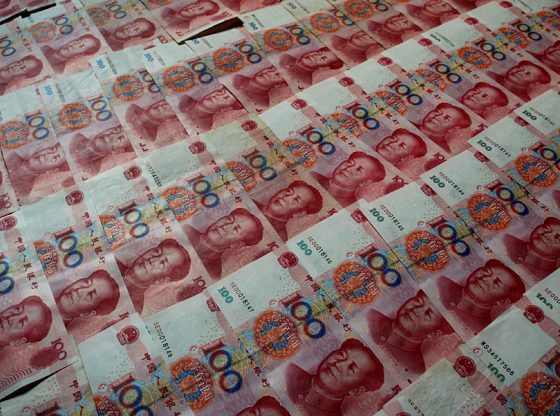 To help develop and support this new currency, China's congress passed a law in October to promote crypto development and ensure sound cybersecurity. These steps are to help promote blockchain technology, while also supporting the proposed DCEP. The law offers incentives for the development and research of these new technologies and offers rewards for those who make outstanding contributions. China hopes to use blockchain in both commercial and common ways, in order to ensure national security. The new laws and initiatives certainly promote blockchain, but it could mean the continued decline in value for other digital assets, which have been increasing in popularity across the globe in the past decade.