India Plans to Ban Cryptocurrency
Date Written: March 20 2021
Written By: Richard Sullivan
India is expected to propose a law within the next year that would ban cryptocurrencies throughout the country, fining anyone trading or even holding digital assets. The proposed ban comes at a time when many cryptocurrencies are proving to be more volatile than ever, as the global economy struggles to recover from the pandemic. Details of the ban suggest that the Indian government could be taking an incredibly strong stance against digital assets, despite the fact that residents are continuing to invest in these cryptocurrencies. Such a ban could have a negative impact on India's economy, but some government officials have hinted that the country could embrace new technologies associated with digital assets in the future.
Details of the Ban
Details of the proposed ban have been leaked from an unnamed senior government official, who has shared crucial information about the bill that could be introduced in the current session of Indian parliament. The bill would be one of the world's strictest against cryptocurrencies, and criminalizing issuance, mining, trading and transferring, and perhaps most importantly possession. It is unclear whether or not the ban would impose jail terms or other punishments for those involved in the exchange or possession of cryptocurrencies. While other countries, like China, have banned mining and training, none have banned or penalized possession, as India plans to.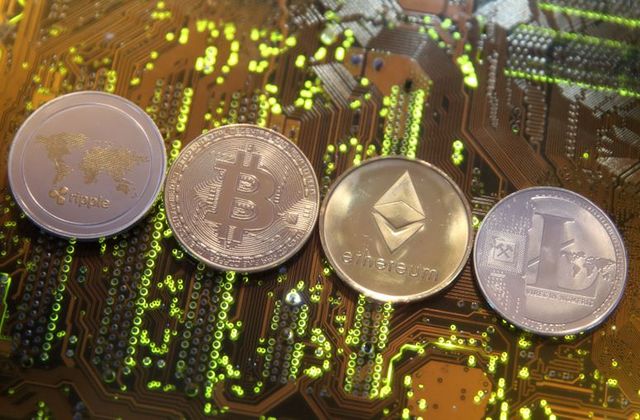 Top Indian officials have called cryptocurrency a "Ponzi scheme" in the past, and the future of digital assets certainly looks bleak as this ban seems inevitable. A January government agenda called for banning private virtual currencies like Bitcoin, and the leaked details of this bill support that position. It is possible that the bill could take a less severe approach and give those in possession of cryptocurrencies up to six months to liquidate their assets. Even under this approach, however, additional penalties could still be levied. Officials appear to be confident that the ban could become a reality, as Prime Minister Narenda Modi's government holds a comfortable majority in parliament.
Economic Impacts
This is not India's first attempt to ban certain currencies, and if there is anything to learn from the first ban, it would be that the economic impacts will be severe. In the 1970s and 80s, India imposed a ban on foreign currencies, and residents needed a permit from the central bank even to hold these currencies. Logistically, the currency ban caused a number of issues for businesses working to import and export goods, and the complicated led to significant fines and jail time up to seven years. Due to the ban, a black market for foreign currency emerged. Under the ban, India struggled to maintain relevancy in a global economy, leaving many impoverished.
A ban on cryptocurrencies could lead to many of the same issues. Over the past year, cryptocurrencies have gained a lot of attention across the globe, and many believe that it is only a matter of time before these currencies are widely accepted by global businesses. If India chooses to ban these currencies, they would surely be at a disadvantage. The country may even see an immediate impact, as Tesla, who has been interested in establishing a foothold in India, may quickly lose interest. Tesla CEO Elon Musk has openly embraced cryptocurrencies, and such a ban could deter him from doing business there. Bitcoin recently hit a record high of more than $60,000 due in part to the backing from big names like Musk and Tesla. Other companies are now looking to accept Bitcoin as a legitimate source of payment as well, which begs the question as to why India would choose to ban cryptocurrencies at this time.
A Blockchain Alternative
Even with the threat of a ban on the horizon, investors in India continue to put their money in digital assets. According to estimates, more than 8 million investors are currently holding 100 billion rupees ($1.4 billion) in cryptocurrencies. Top crypto exchanges are reporting significant numbers as well. Bitbns shared that their user registrations are up 30-fold from a year ago, while Unocoin added 20,00 users in January and February.
With so many continuing to invest in cryptocurrencies, a ban could have an even greater impact than the ban on foreign currency had in the 70s and 80s. Finance Minister Nirmala Sitharaman did speak about the cryptocurrency ban this month, offering a glimmer of hope for crypto enthusiasts. Sitharaman shared that the government would continue to have an open mind about cryptocurrencies and new technologies, saying "There's no harm in harnessing the technology." Despite the optimism, it appears that the plan is still to ban private crypto assets while promoting blockchain technologies.