Chinese Bitcoin Executives Not Allowed to Leave China, Local Sources Say
Date Written: September 20 2017
Written By: George Miller
It seems like every day there is news of additional regulations within the recent effort to effectively put an end to Chinese cryptocurrency trades. It all started on September 4th with the sudden ban on ICOs; then came the September 11th announcement of the shutdown of Chinese cryptocurrency exchanges. Now, Beijing News has released a report that the Chinese government is prohibiting cryptocurrency executives from leaving the country.
A source intimate with Huobi, one of China's largest exchanges, told the Australian Financial Review that founder Li Lin must be available to "report to the authorities and cooperate with their work at any time". While not an explicit ban on travel, the requirement essentially prevents Lin from leaving China.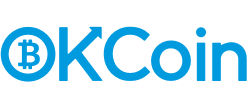 Lin's required presence in the country is apparently part of an investigation being launched by the Chinese government on the Chinese cryptocurrency industry at large. Beijing News reported that "In accordance with regulatory requirements, shareholders, owners, and financial executives must fully cooperate with the ongoing investigation during the closure process in Beijing" (translated).
Chinese Exchanges Are Quickly Losing Their Legal Rights
Chinese exchanges were originally ordered to shut down all Chinese operations by September 20th, but Huobi and OKCoin (China's largest exchanges) have been granted the right to operate until the end of October. The government allegedly showed leniency to the two exchanges because neither of them had ever supported any ICOs.
Plans that both exchanges released on September 16th originally stated that only yuan-based trading would be affected; on September 18th, the exchanges announced that all domestic trading operations would cease. While each of the companies stated that they would still offer "crypto-asset services", it's clear that cryptocurrency trading is effectively over in China.
Japan Takes the Lead as Largest Bitcoin Market
As crypto traders and holders rush to try and figure out what to do with their assets before the Chinese crypto bans are in full effect, Japan has reclaimed its place as the country with the largest Bitcoin market in the world.
This may be in large part because Chinese cryptocurrency traders have moved their assets to Japanese exchanges. Japan's trading volume has surged more than 20% in the wake of the Chinese regulations.
Chinese crypto users still have the right to trade and hold coins, so the move onto Japanese exchanges is an acceptable solution for the moment. However, as the Chinese government tightens its grip on cryptocurrency-related matters, the rights of crypto holders move further and further into a legal gray area.
Chinese Bans Have Caused Quite a Haircut, but May Be Positive in the Long-Term
Anyone who has been paying any attention to the Bitcoin and crypto markets at large over the last few weeks knows that users have been in for a wild ride. The value of a single Bitcoin plummeted from its all-time high of nearly US$5000 to a brief dip below US$3000, a low that the coin has not seen since early August.
Bitcoin has since recovered some of the way to around US$3900, but there are plenty of altcoins still reeling from the drop.
While China's actions have had largely negative effects on the cryptocurrency markets at large, some higher-ups in the crypto world see the regulations as a good thing for crypto in the long-term. Charlie Lee, creator of Litecoin, said that "this is a good thing. China can no longer play with the markets by banning Bitcoin. Cryptocurrency cannot be killed by any country."
Lee went on to imply that the purge of these centralized exchanges is ultimately good for the cryptosphere, and that decentralized exchanges will rise from their ashes. It's true–decentralized exchanges will be far more difficult (if not impossible) for any government to shut down.