El Salvador Poised to Recognize Bitcoin as Legal Tender
Date Written: June 8 2021
Written By: Richard Sullivan
El Salvador is set to roll out legislation that could make it the first nation to adopt Bitcoin as a legal tender. The announcement was made on Friday and was delivered by the country's young president who has made a name for himself breaking norms and pushing the envelope in an attempt to further develop the country. President Nayib Bukele believes that his decision will not only be a progressive choice to boost the credibility of cryptocurrency, but also a major help in strengthening the nation's struggling economy. Through a new strategic partnership, Bukele hopes to put El Salvador on the map as a global economic force, by backing a decentralized digital payment method, rather than traditional fiat currency.
A Big Announcement on the Big Stage
Last week, Miami was home to the largest Bitcoin event in history: Bitcoin 2021. The convention for Bitcoin and cryptocurrency enthusiasts was headlined with a number of big names and exciting speakers to help celebrate and generate interest around one of the largest decentralized digital currencies on the market. Despite the hype and anticipation surrounding other headliners, Bukele delivered what was perhaps some of the biggest news to come out of the convention.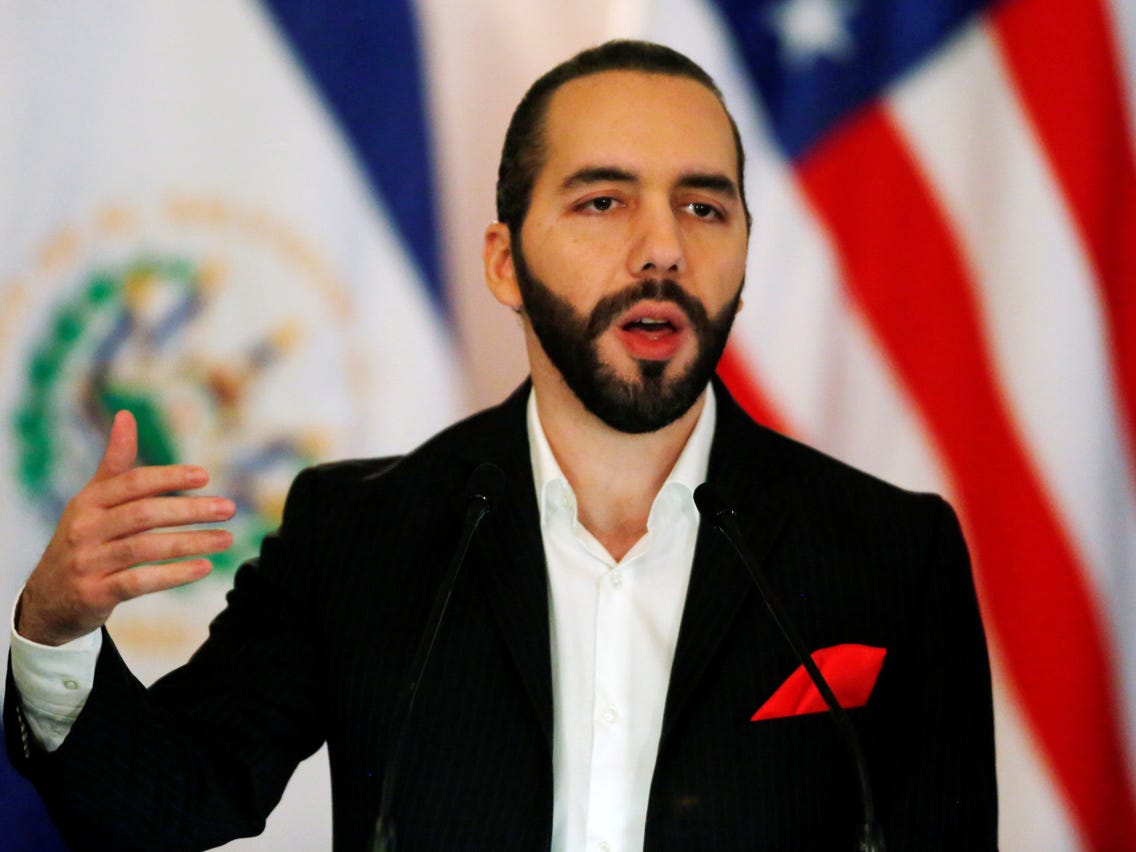 In a video that was broadcast to Bitcoin 2021, President Bukele officially announced El Salvador's partnership with Strike, a digital wallet company. The partnership, Bukele shared, will serve as the backbone for the country's modern financial infrastructure, which will be backed using Bitcoin technology. The bill to officially make Bitcoin a legal tender in El Salvador is set to be delivered sometime this week. El Salvador previously made headlines in the cryptocurrency world, when they worked with Strike to launch their mobile payments app back in March. Shortly after, Strike became the number one downloaded app in the country. Now, Bukele looks to have similar success by rebuilding the El Salvadorian economy, as he promotes a bill that will most-likely pass uncontested, as his New Ideas party maintains control over the country's Legislative Assembly.
Providing Stability in an Unstable Economy
The announcement may come as a shock to anyone who is familiar with El Salvador's economy. El Salvadorians rely heavily on cash exchanges. In fact, nearly 70% of the residents do not have bank account or credit cards, which begs the question "Why would a nation so reliant on cash decide to move to digital currency?"
The answer to this question is hidden in El Salvador's gross domestic product, which is largely made up of remittances. More than 20% of the nation's GDP stems from money sent home from migrants, and all of that money sent home is charged at a rate of 10% or more in fees for international transfers. In addition to the fees charged, these transactions can take days to complete, and often require El Salvadorians to physically pick up the money being transferred. A shift to a digital economy could potentially solve all of these issues at once.
The decision to move to a modern digital economy is a bold once, but not unlike Bukele. His populist New Ideas party has gained a lot of traction in recent years, and his latest efforts to modernize the economy could end up paying dividends in the very near future. The shift in the economy will immediately generate new jobs. In his announcement at Bitcoin 2021, Bukele also shared his belief that the decision would "help provide financial inclusion to thousands outside the formal economy."
Action and Reaction
The precise details about how the economy will be structured and eventually rolled out the public remain unclear, but the belief is that the government has already assembled a team of Bitcoin leaders to help lay the foundation of the new economy with Bitcoin as the first layer. Bitcoin is not backed by a single asset or centralized government, as its value is driven by its scarcity. These factors contribute to what Bukele believes could provide the country with a more stable economy, which has fallen to behind many larger developed nations with central banks.
Jack Mallers, founder of the Lightning Network payments platform Strike, believes that Bitcoin would provide security for developing economies and may even protect them from the potential shock of fiat currency inflation. Bitcoin, who spoke on stage at Bitcoin 2021 after Bukele's video was played, referred to the announcement as the "shot heard 'round the world for Bitcoin." Official word on how the new economy will be structured through the new bill should be arriving sometime this week. Time will tell whether or not Bukele's progressive decision will be enough to provide the economic boost El Salvador is seeking.