Bitcoin Guide to August 1: Do You Need to Move Your Coins?
Date Written: July 31 2017
Written By: George Miller
You there! Yes, you whose friend installed that cryptocurrency wallet on your phone a few days/weeks/months ago. This article is for you. It's very likely that a change will be coming to Bitcoin this Tuesday, August 1. Bitcoin is probably going to experience a hard fork, which means that the blockchain it's built on will split into two pieces. This is going to result in the birth of a new cryptocurrency, Bitcoin Cash (BCH).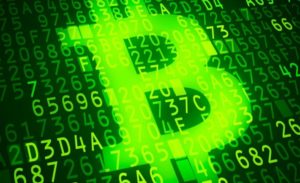 If you manage to move your Bitcoins to a wallet that will support both Bitcoin and Bitcoin Cash, you should have equal amounts of both currencies after the split. Something similar happened last year when Ethereum underwent a fork, when the Ethereum network underwent a fork and birthed Ethereum Classic. Users then had both currencies, and were able to profit off of both coins.
Bitcoin Values During Hard Fork
Your Bitcoins will most likely not lose their value, but many of the easy-access iOS or Android hot wallets, such as Coinbase and Copay, are not going to support the hard fork, and may not give you access to the Bitcoin Cash that will be generated as a result of it. Here's how to move your Bitcoin into a place that will allow both Bitcoin and Bitcoin Cash to be stored simultaneously. You have until the end of the day on Monday (August 31), so hurry! Better late than never.
If you have your Bitcoins stored in an exchange like Poloniex or Changelly, it's time to transfer them to a wallet that allows you to access and store your Bitcoins' private keys. Generally, most hot wallets and exchanges take care of their users' private keys themselves, so users cannot have access private keys on these types of networks.
Knowing and Using Your Private Keys
Having your Bitcoins' private keys in your possession is necessary if you want to be guaranteed access to both your Bitcoins and Bitcoin Cash. If you do not have the private keys and your Bitcoins are stored in an exchange or hot wallet, it is up to the host whether or not they grant you access to the Bitcoin Cash that your Bitcoin will generate in the split.
What is a private key? A private key is not a password. A private key is a 128, 256, or 512-bit number (depending on which wallet you are using) that controls the spending of the Bitcoins themselves. Wallets that will give you access to your private key include Armory, BreadWallet, and Bitcoin Core. The popular desktop wallet Exodus will not support Bitcoin Cash, but users will still be able to claim their BCC and store it in a separate wallet. The Ledger and Trezor hard wallets will both support the split.
If you feel passionately about the split (one way or the other), and you're interested in becoming more involed in the Bitcoin community, you can turn your own computer into a node and give your "vote" that way. A node is a computer that secures a crypto network; in Proof-of-Work networks (like Bitcoin), these computers are "mining" computers.
In networks that use Proof-of-Stake algorithms, these are "minting" computers. It's better to step up as a member of the community than to allow others to make the decision for you. To turn your computer into a node, you can use the Bitcoin Core wallet. Downloading the wallet will turn your computer into a node.
Before you go on your merry way to store your private keys and enjoy the possibility of soon being the owner of some Bitcoin Cash, be sure that you do not attempt to transfer, sell, or buy any Bitcoin directly before or during the fork. Sit back and wait for a good two to three days before attempting to move your Bitcoins around. Changes in the network, like this fork, have a tendency to leave the network temporarily vulnerable to attack.
Although the looming fork has caused quite a bit of stress for some users (and for the markets over the past week), this is an exciting time in Bitcoin's history. The reason the fork is happening in the first place is that Bitcoin is becoming more popular and widely used, and needs (among other things) a faster transaction speed. Anyway, never you fear, and move your Bitcoins as early as you can.
If you do not yet own any Bitcoin, but are looking for a possible fluctuation in the market as a result of the fork, keep your eyes peeled. As they say–it's never too early or too late to start investing in Bitcoin.