Bithumb Exchange Temporarily Crashed Due to the Rise (and Fall) of Bitcoin Cash
Date Written: November 15 2017
Written By: George Miller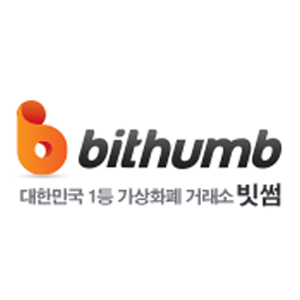 Over this past weekend, Seoul-based bitcoin exchange, Bithumb, temporarily went out of service. Due to the site encountering more traffic than it could handle, servers crashed, leaving users unable to access their accounts for roughly two hours on Sunday. Bithumb is working with legal teams to award compensation to those who lost money due to the outage.
The outage was caused by an astronomical surge in usage on Bithumb network; transactions on the network increased at a rate of approximately 800%. The cause? The sudden, sharp, and temporary rise of Bitcoin Cash prices.
A Wild Weekend in Crypto Territory
Bitcoin Cash was the result of the SegWit 1x hard fork that took place in early August. It was created as a means to accomplish the original goals of the Bitcoin network–and then some. Bitcoin Cash was designed to securely process transactions at a faster rate than Bitcoin due to its larger block size. Currently, Bitcoin is only capable of processing seven transactions per second; to put this into perspective, the Visa payment platform can process up to 24,000 transactions in the same time frame.
After the SegWit2x fork was called off last week, what seems to have been a rather short-lived exodus of Bitcoin users into the Bitcoin Cash network sent the crypto world into a sort of panic.  No one really knew what to do; as Bitcoin was plummeting and Bitcoin Cash rising to unprecedented heights, the world wondered if this could really be the end of good ol' Bitcoin.
The flash rise of Bitcoin Cash over the weekend had major names in the world of crypto tweeting their praises and "I-told-you-sos" about the new currency. Roger Ver, the "Bitcoin Jesus", offered everyone who asked for it US$1 in Bitcoin Cash to make a point about the efficiency of the BCH network. During the time of the BCH surge, the Bitcoin network became so clogged with transactions that transaction confirmation times were taking up to 72 hours to process, and reportedly cost up to US$100.
Gavin Andresen, Bitcoin Core developer, said that Bitcoin Cash was just what he had been working for over the last several years: "a store of value AND means of exchange." Even Vitalik Buterin, creator of Ethereum, tweeted his congratulations when Bitcoin Cash temporarily rose over Ethereum for the first time ever on CoinMarketCap.
Bithumb's Outage Led to Missed Opportunities, Saving Graces at a Crucial Moment
The Bithumb crash was particularly frustrating at this particular moment in time for both the die-hard Bitcoin investors and the Bitcoin Cash "true believers".  Bithumb users who wished to buy more Bitcoins at a "discount" as the price of BTC continued to fall were not able to do; others who wished to sell their BTC and hop on the Bitcoin Cash train were equally unable to act.
However, the inability to sell BTC for BCH may have been a blessing in disguise.  At the height of the rise of BCH, the coin was worth nearly US$2000; it has since fallen to roughly US$1200, a level that it has managed to maintain (so far).  Those users who were able to sell their BTC and buy BCH during the temporary BCH peak woke up the next morning with rather empty pockets.
Although the crypto world has seemingly recovered from the deep fluctuations, confusion, and chaos of the last weekend, the issues that caused this series of events remain unfixed.  There is still potential for more incidents that cause major price changes in the future, and not just because of an exchange's server overload.
If Bitcoin cannot manage to fix its scalability problems, there is still a chance that Bitcoin could one day be overtaken by a better-built, more efficient cryptocoin.