Big Names Compound Bitcoin's Volatility
Date Written: March 2 2021
Written By: Richard Sullivan
Bitcoin's value has risen 65% in the start of 2021, catching the attention of businesses and investors around the world. For years, businesses have speculated about whether or not Bitcoin could become a legitimate way of conducting transactions. In lieu of the recent attention, some companies like Square are taking notice and planning for a future where Bitcoin can be accepted as payment. After surging to a new all-time high, Bitcoin has even caught the attention of a number of big names, including Tesla CEO Elon Musk, Treasury Secretary Janet Yellen, and Microsoft co-founder Bill Gates. The growing interest in Bitcoin has led to what many believe is a concerning level of volatility, and many are left wondering whether these record highs are the new norm or simply a bubble waiting to burst.
An Unstable Asset?
In late February, Bitcoin broke records as its value rose to an all-time high above $58,000. A number of significant investors may have played a role in the surge, and a many other cryptocurrencies rose in value as well. Ether climbed 11%, while XRP rose 4%. Dogecoin has also seen an astronomical surge in its price, as many altcoins benefit from the attention Bitcoin has received at the start of 2021.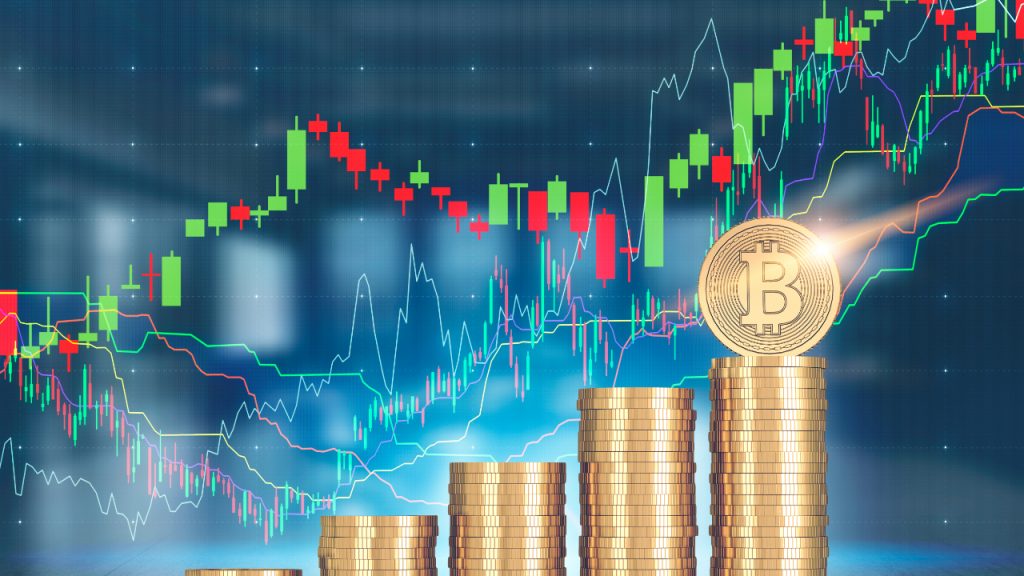 Despite the hot start to the year, some people may be asking whether or not the rise in price is just a flash in the pan, as the price of Bitcoin dipped below $46,000 just two days after its record high. The drastic fluctuation is certainly a cause for concern for any serious investors, but market influences could be contributing to the instability.
A Positive Influence
Tesla recently announced that they had invested $1.5 billion in Bitcoin, under the impression that their move would inspire other companies to adopt the digital asset as a viable currency for business transactions. Musk, who is known for his progressive business practices, has previously backed Bitcoin as a legitimate currency.
Musk and Tesla aren't the only big contenders betting on Bitcoin. Square, the popular mobile payment company, made multiple major investments in Bitcoin over the past year. In October, Square invested $50 million in Bitcoin, sharing their belief that Bitcoin has the potential to be the currency of the future. The company's investment shows a clear commitment to the asset and could be a sign that the mobile payment company could be interested in accepting Bitcoin exchanges on their devices in the future. Square doubled down with their investment in February, purchasing an additional $170 million in Bitcoin. Such a large investment certainly had a direct impact on the record-breaking surge at the end of the month, contributing to the reservations that many still have about the digital asset.
Red Flags
Following Bitcoin's surging price, Treasury Secretary Yellen raised her concerns about the digital currency. Yellen spoke at the New York Times DealBook conference stated that she believes Bitcoin is an extremely inefficient way of conducting transactions, in addition to her reservations surrounding the rapid price fluctuations. Yellen did not condemn Bitcoin entirely but does believe that people should be careful about the potential losses that the average investor could suffer when dealing with such a volatile asset.
Bill Gates added himself to the list of Bitcoin doubters as well, suggesting that the average investor shouldn't model their behavior after Musk, who happens to be the second wealthiest person in the world. Gates believes that Bitcoin could be a "mania" in which many people find themselves caught up in, not necessarily a tried-and-true investment that will pass the test of time. Despite his previous stance, even Musk is beginning to show some concern about Bitcoin's volatility. In a recent Tweet, Musk went as far to say that both Bitcoin and Ethereum seem to have reached a price that "seems high."
Market surges have occurred and corrected themselves in the past, perhaps this is another example of that. Over the next few months, the market will reveal whether or not it will be able to regain stability or remain extremely volatile.