Coinbase Stock Builds Credibility for Digital Assets
Date Written: April 17 2021
Written By: Richard Sullivan
Coinbase went public earlier this week in a "watershed" moment for the cryptocurrency industry. The popular cryptocurrency exchange has caught the attention of investors and enthusiasts of digital assets alike. COIN hit the market in what has been a monumental year for cryptocurrencies, as the volatility of these assets have drawn the attention of both casual investors and big names. In the past 12 months, Coinbase has seen record numbers and their arrival on Wall Street is further solidifying the legitimacy of not only the exchange itself, but also cryptocurrencies as a whole.
Positive Trends
Since trading started on Wednesday, Coinbase shares have whipsawed, proving to be as volatile as the cryptocurrencies on being traded their exchange. Upon opening on Wednesday, Coinbase was valued at as much as $100 billion. The stock closed later that day at $328.28 per share, valuing Coinbase at $85.8 billion. On Thursday, shares rose as high as 6.4% in the morning, only to fall and close at 1.68%.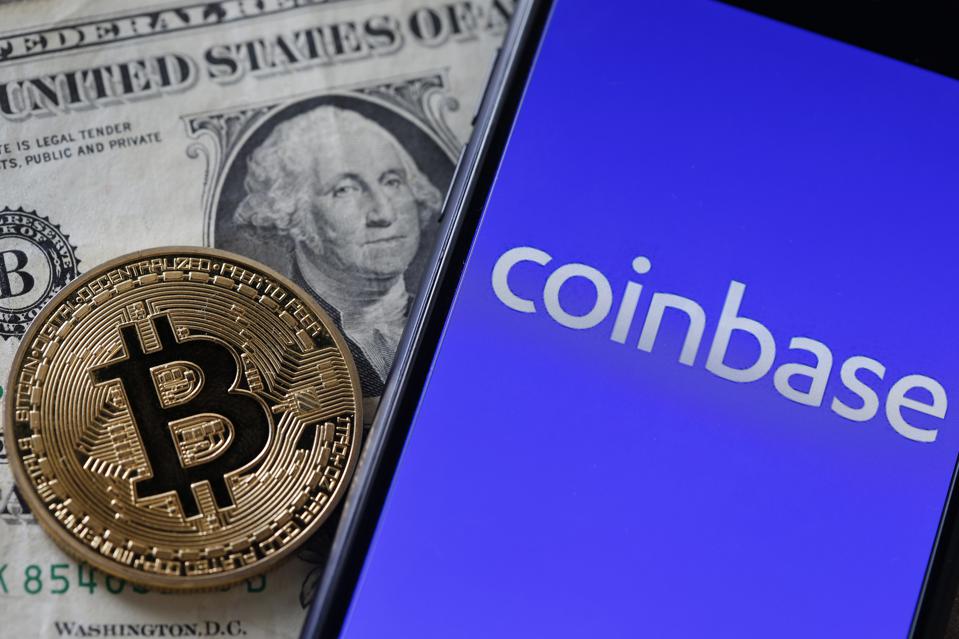 Coinbase has had an eye-opening start to the year, making estimated revenues of $1.8 billion in the first quarter of 2021. Last year, Coinbase saw profits of $32 million, which have since surged between $730 million and $800 million. In three months, the exchange saw an increase of nearly 3 million monthly transacting users. As of March 31, Coinbase held 11.3% of the world's crypto assets, making it one of the leading exchanges in operation. Many experts believe that the exchange, which is one of the most tenured as well, has the edge on its competitors.
Cryptocurrencies have faced scrutiny and skepticism from Wall Street investors for years, due to volatility and regulatory uncertainty. Despite a history of uncertainty, COIN seems to have urged investors to take real notice of digital exchanges and cryptocurrencies. Analysts at leading investment firm BTIG have given Coinbase a "buy" rating and expect shares to rise as high as $500 in the near future.
A Step Ahead of their Competitors
Coinbase does not have a monopoly on cryptocurrency exchanges. In fact, there are a number of competitors, like Binance, Kraken, and Gemini, who have also seen a significant increase in revenue and active users in the past year. Coinbase does, however, have an edge up on the competition, as they are the first cryptocurrency exchange to begin publicly trading. The move could make Coinbase a household name in the coming years.
Carol Alexander, a professor at University of Sussex Business School, believes that Coinbase has a clear edge over its competitors. Alexander cited their solid revenue stream from their fees and custodial services as a potential indicator that the company could have an impressive run on the stock exchange. Coinbase has also made a name for itself due to its impressive regulatory and operational practices, giving it a slight edge over any competitors that may consider publicly trading in the future.
Validation for Digital Assets
Coinbase's public trading bodes well not only for the company itself, but cryptocurrencies and digital assets as a whole. After years of speculation, digital assets are finally getting the backing they need in order to become mainstream. Most recently, Bitcoin received the baking of big names like Tesla, as well as major U.S. banks like Morgan Stanley and BNY Mellon. These credible institutions are finally offering crypto services for their clients, while investors on Wall Street are starting to feel bullish about COIN.