Florida Considers Accepting Cryptocurrency for State Programs
Date Written: December 12 2021
Written By: Richard Sullivan
Florida Governor Ron DeSantis spoke in Tallahassee on Thursday and shared that the Sunshine State plans to launch programs that will help integrate cryptocurrencies into the state's economy. The programs are part of a series of digital currency proposals tied into the annual budget for the state, showing a clear intention to embrace cryptocurrency and blockchain technology. Over the past few years, Florida has made headlines for their willingness to embrace digital assets in a variety of ways. DeSantis' budget plans are the next step in making cryptocurrencies more mainstream, and similar plans in other states are providing a blueprint for other economies who are interested in doing the same.
How Crypto Fits in the State Budget
As part of the $100 billion state budget, three pilot programs for cryptocurrencies are being introduced in an attempt to show Florida's willingness to back digital assets. The programs only make up $700,000 of that budget, but they could still have a tremendous impact in not only normalizing cryptocurrencies, but also luring crypto-based business. All three programs will give Florida businesses and residents the opportunity to use cryptocurrencies as a viable payment option for a number of state-related fees.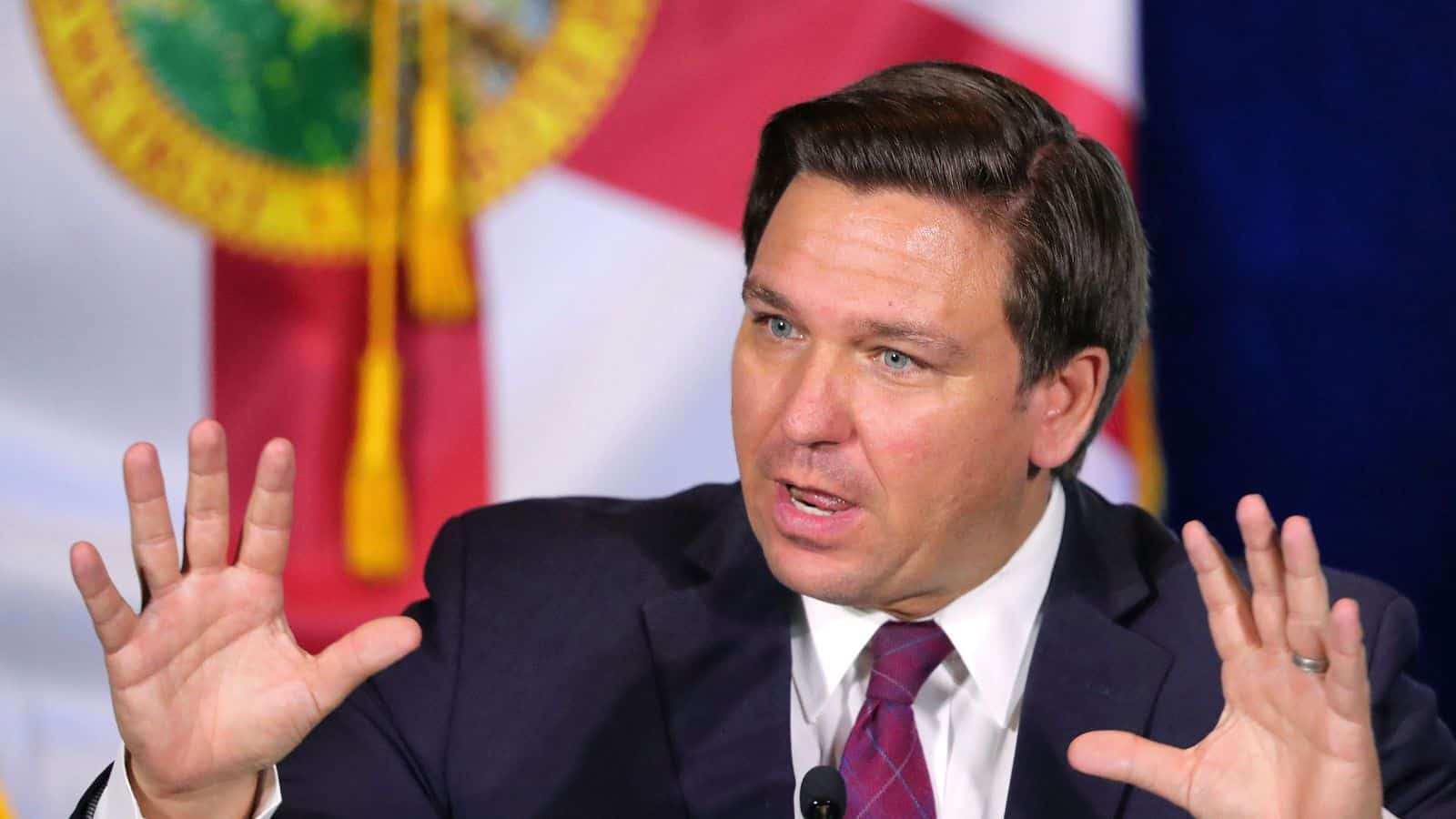 The first proposed program will allow residents to pay for vehicle titles with cryptocurrency to the Department of Highway Safety and Motor Vehicles. The second program will permit the use of cryptocurrency payments for fees related to identifying Medicaid fraud to the Agency for Health Care Administration. The third and final program will allow businesses to pay state fees in cryptocurrency. All three proposals could pass with the state budget during the next legislative session, which begins in January and runs until May.
Establishing Florida as a Crypto-Friendly State
Florida has recently caught the eye of crypto enthusiasts for a number of forward-thinking moves. Miami Mayor, Francis Suarez, has recently used Twitter to draw crypto businesses to his city. Suarez has been vocal about his support for embracing cryptocurrencies as a viable form of payment at the local level, and even took one of his own paychecks in Bitcoin. In addition to Suarez's vocal support, the NBA's Miami Heat recently rebranded their basketball stadium, naming it FTX Arena. The new deal with the cryptocurrency exchange platform is a further indication of not only Florida's embracing of digital assets, but also the national perception as well. Many have argued that the moves have done little other than slightly nudging the public perception of digital assets, but industry leaders believe that the moves have had a big influence on where crypto entrepreneurs are deciding to build their businesses.
Gov. DeSantis' moves have helped reinforce Florida's growing reputation as a crypto-friendly destination. DeSantis has noted that the state must iron out how to handle taking payments for such a volatile currency, as the value is changing hour to hour, but he is confident that cryptocurrency and blockchain technology will be a big part of the world economy moving forward. The new programs to allow businesses to pay fees with digital assets will continue to lure crypto enthusiasts and entrepreneurs to Florida, and Florida isn't the only place embracing these forward-thinking policies.
Other Places Embracing a Crypto-Economy
Florida isn't the first state to try and bring cryptocurrencies into the mainstream economy. Ohio was one of the first states to try it back in 2018. At that time, the state of Ohio allowed taxpayers to make payments in digital assets. The program was suspended a year later, however, due to concerns that the program did not adhere to state standards. Since then, other jurisdictions have worked to learn from Ohio's mistakes, pushing to embrace digital assets in the modern economy.
Wyoming lawmakers recently promoted legislation of their own to help encourage crypto businesses to flock to their state. Additionally, El Salvador recently became the first nation to adopt Bitcoin as a legal tender. Earlier this week, Puerto Rico House Speaker Rafael Hernandez announced that he plans to meet with blockchain leaders about using technology to add transparency and accountability to transactions with the public sector. The willingness to embrace cryptocurrencies as a viable payment option through these programs shows the traction that digital assets have gained in recent times, and could be an indicator that a more significant move to embrace crypto on a large scale could be on the horizon.