FTX Partners with Tom Brady and Gisele Bündchen
Date Written: July 9 2021
Written By: Richard Sullivan
Tom Brady and Gisele Bündchen recently made headlines as they took an equity stake in FTX, one of the worlds' largest and fastest growing cryptocurrency exchanges. While Brady and Bündchen are known for prowess on the football field and in the modeling world respectively, their foray into the crypto universe marks a significant cultural shift in the cultural acceptance of digital assets. The deal is one of many prominent partnerships that FTX has recently struck, demonstrating their intention to become a household name, as they continue to make headlines throughout the country. What's more, Brady and Bündchen's involvement with FTX appears to be much more than an average investment.
What the Partnership Means
According to an announcement made in late June, Brady and Bündchen are set to become FTX brand ambassadors. While the figures of the equity stake were not disclosed, FTX did reveal that the couple will receive an unspecified amount and type of cryptocurrency. Both FTX and the couple spoke openly about the deal, showing genuine interest and looking forward to the benefits of the partnership.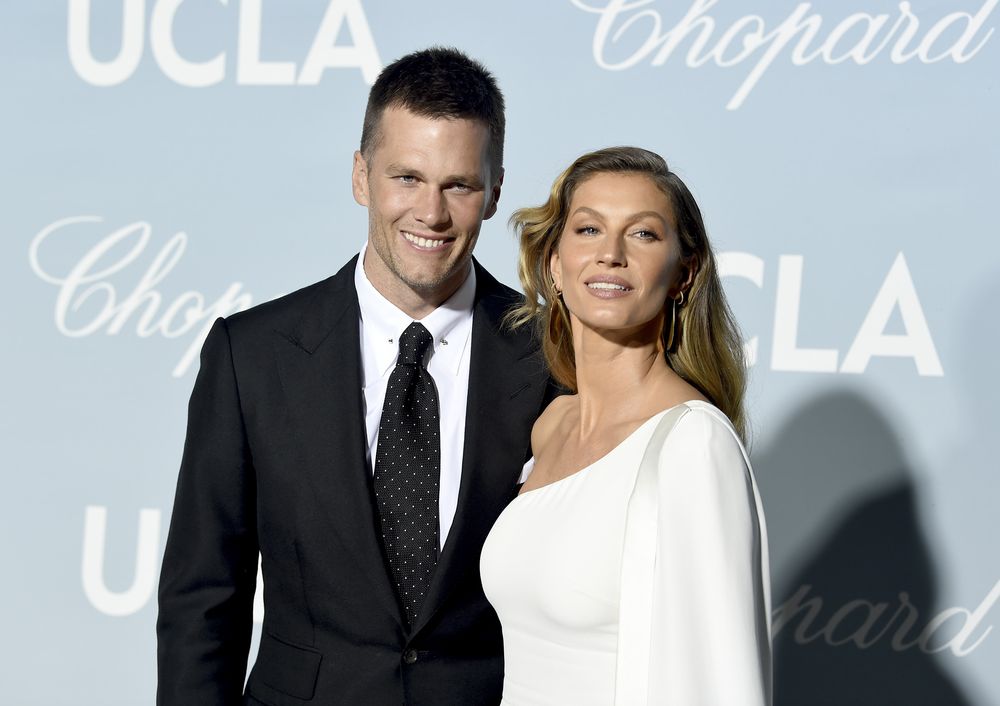 Sam Bankman-Fried is the founder and chief executive officer of FTX. At 29 years old, Bankman-Fried is working to make FTX the most desirable cryptocurrency exchange in the industry. In an interview with Bloomberg, Bankman-Fried shared that the partnership with Brady and Bündchen aligns with his brand's image, and that the couple was extremely excited to have the opportunity to become more involved with the crypto industry. Earlier this year, Brady spoke with Bankman-Fried about how he and his Tampa Bay Buccaneers teammates and coaches constantly discuss cryptocurrencies. Brady added that he believes that everyone is interested in learning more about cryptocurrency, and that he himself is a big believer.
The couple's ambassadorship comes at a time in which FTX is working toward raising as much as $1 billion in a new funding round, which is rumored to eventually value as much as $20 billion. While other lead investors have not yet been named, this dynamic partnership could provide the foothold needed for these efforts.
A Humanitarian Effort
When FTX was first founded, the company set a primary goal of making significant contributions to charity. Since it was founded in 2017, FTX has raised an eye-opening $10 million for charitable efforts. Under the latest partnership, Brady and Bündchen have committed to annual multimillion dollar contributions for the foreseeable future. Additionally, the couple will take a hands-on approach in the company's efforts.
As part of her ambassador role, Bündchen will act as FTX's environmental and social initiatives adviser. With this position, Bündchen will have the opportunity to choose the charities that FTX will contribute to. According to Bankman-Fried, this role will suit Bündchen well, given her history of involvement with charitable efforts, and added that she will make significant contributions to the FTX foundation.
FTX Leading the Charge for Crypto and Sports
Earlier this year, FTX made waves in the sports world when they announced a stadium partnership with the Miami Heat. The current stadium, known as American Airlines Arena, is set to become FTX Arena in the next year, as part of a $135 million deal. Under the deal, FTX will begin rebranding one of the most recognizable sports arenas in Florida, helping it work toward spreading brand awareness in the United States. In addition to the new partnership with Brady and Bündchen, and the Miami Heat, FTX also announced a deal with Major League Baseball.
Despite his youth, Bankman-Fried has taken a veteran's approach to establishing the FTX brand with a true identity throughout the country through significant deals rooted sports culture in the United States. All of the deals align with the goals to contribute to their goal of committing funds to charity, and perhaps most importantly gaining more attention and traction as a leading cryptocurrency exchange.