Min Kim Bio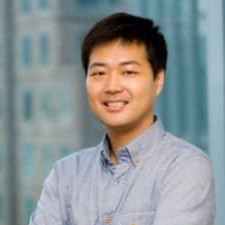 When it comes to notable figures in the South Korean cryptocurrency, fintech, and blockchain technology space, it doesn't get much bigger than Min Kim. The renowned fintech expert has more than a decade of experience in finance and blockchain technology as an entrepreneur, M&A consultant, mentor, and venture capitalist. He also has vast experience in management roles at large fintech and technology firms. Kim, who is both fluent in English and Korean has lived in both the United States and South Korea. He is currently involved in a number of high-profile blockchain and fintech projects such as ICON and DAYLI.
Education
Min Kim majored in Business while at the University. He holds a B.S. in Business Administration from the Haas School of Business of the Prestigious University of California, Berkeley. Kim graduated from UC Berkeley in 2004, and on top of that, he also has a Business degree from Columbia University.
Pre-blockchain Technology Career
Long before Kim began his so far successful sojourn in the blockchain industry, he started out by cutting his teeth in the wider world of business and finance. After completing his degree program at UC Berkeley, he became a Research/Teaching Assistant at the university in January 2004. By the summer of that year, he took a job at FMV Options Inc. as a Research Analyst. The California based company specialized in providing financial advisory services to real estate firms. Kim spent almost 2 years at the company before leaving in April of 2005.
Deutsche Bank
In June 2005, Kim stepped up into the big league by taking a Job at Deutsche Bank. He worked for 4 years as an Investment Banking Associate at the technology investment banking division based in San Francisco, California. During his time at Deutsche Bank, Kim was part of the internet and new media investment banking team. He collaborated with team members to spot the next big trends in the internet and new media niche which was a huge part of the operational focus of the technology investment banking division of Deutsche Bank. He left the bank in June of 2009.
IVELA Global
After leaving Deutsche Bank, Kim founded IVELA Global, an American Based e-commerce firm that focused on providing personal care products from South Korea. He stayed at the firm for 3 years, from 2009 to 2012.
LOOKBOOK
For an 18-month period between 2010 and 2011, Kim also served as an advisor at LOOKBOOK. The platform lookbook.nu is an online fashion, youth culture, and community website.
Tapas Media
In 2012, Kim joined Tapas Media as the Chief Operating Officer (COO). The company had locations in both San Francisco and Seoul. Kim played a major role in the establishment of "Tapastic" a platform that supported the publishing, sharing, and reading of Indie comics. Kim helped in achieving the goal of making Tapastic the premier content acquisition and community development platform on the internet with a strong emphasis on partnership and monetization of shared content.
Blockchain Technology Career
After many years in the United States, Kim moved to South Korea and founded DAYLI Financial Group. The firm focuses on developing solutions for blockchain, cryptocurrency, artificial intelligence, and robot advisory. Kim currently serves as the Chief Strategy Officer of the firm. A major part of Kim's contribution to the firm is his expertise in M&A as well as IPOs from his many years of working in Silicon Valley.
DAYLI Financial Group
DAYLI Financial Group is one of the largest fintech companies in all of South Korea. The firm acts as an umbrella corporation for about 25 different firms involved in various fintech and technology development projects. The company has its headquarters in Seoul, South Korea with offices in Tokyo, Japan.
DAYLI operates under 3 core divisions which are DAYLI Marketplace (DMP), DAYLI Intelligence (DI), and Quarterback. Through these three divisions, the company is able to provide lead-generation, digital wealth management, as well as data tech solutions to many blockchain-based enterprises and other fintech firms. Since May 2017, Kim has been a Venture Partner at DAYLI Venture Capital, which is the Venture Capital unit of DAYLI Financial Group.
ICON
In July 2017, Kim began serving as a Foundation Council Member at the ICON Foundation. ICON strives to be one of the largest blockchain networks in the world. Kim is a co-founder of ICON, a network that is designed to enable real-world implementation of cryptocurrency and blockchain technology. The network has its own native token called ICX which is already being traded on numerous cryptocurrency exchange platforms.
Nucleus Vision
In January 2018, Nucleus Vision announced that Kim would be joining its advisory board. Nucleus Vision focuses on IoT and Blockchain protocols.