Matthew Roszak Bio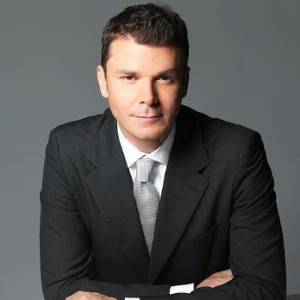 Matthew Roszak has become somewhat of a "top gun" in the cryptocurrency sector. He is a seasoned venture capitalist and blockchain investor who was a founding partner of Tally Capital, a private investment firm focused on blockchain enabled technology. With over eighteen years of experience in private equity and venture capital, it is estimated that he invested over $1 billion in a diverse range of industries, from startups to Initial Public Offerings (IPOs).
He has a wide range of experience when it comes to investment firms, corporate and transactional financing, divestitures, and financial restructuring, among other things. Roszak is also the founder and chairman of Bloq, a blockchain enterprise software company. According to Matthew, he gave Richard Branson and Bill Clinton their first Bitcoins.
Early Life and Education
Born in Chicago, Matthew graduated from Lake Forest College with a degree in Economics.
Pre-Blockchain Career
Matthew has spent over twenty years in venture capital and private equity with Advent International, where he served as Principal, Keystone Capital partners where he worked for five years, Platinum Venture Partners, and SilkRoad Equity. He is the director and beneficial owner of Eboost, MissionMode, NeuEntity, Onramp, SolidSpace, and TrueLook.
SilkRoad Equity
SilkRoad Equity is a global investment firm with interest in the diversified portfolio of public and private companies and manages them for growth and profitability. The firm was co-founded by Matthew Roszak and Andrew "Flip" Filipowski in 2003 and it is based in Chicago, Illinois.
SilkRoad invests in a wide range of opportunities, such as media and entertainment, gaming, healthcare, energy, real estate, life sciences, telecommunication, retail, manufacturing, and business service sectors in private and public companies. They focus on sectors with high growth potential and strong management. The firm has invested in and acquired over 200 companies worldwide, comprising over $5 billion of transaction value in the last 20 years. Matthew is a managing partner of the firm.
Blockchain Technology Career
Matthew first came in contact with Bitcoin in 2011, when one of his portfolio companies, a social gaming company in Singapore, wanted to see if Bitcoin could be used as a potential payment source. He decided to learn more about Bitcoin by reading Satoshi Nakamoto's white paper and became fascinated by the potential of Bitcoin. A currency that was open, decentralized and secure, was what fascinated Matthew.
Tally Capital
Matthew Roszak believed that Bitcoin had the potential to change the world and wasted no time in dedicating his time and energy in investing, and Tally Capital was born.
Tally Capital is a private investment firm focused on the digital currency ecosystem and founded in 2013. The name "tally" is gotten from tally sticks, a form of currency initiated by King Henry I around the year 1100, in medieval England. The system of tally marks consisted of notches cut along the edge of a polished wooden stick, which was issued by stockbrokers to mean denominations and was then split in half so that each counterparty maintained a receipt of the transaction. This was similar to the way in which public and private key technology behave in Bitcoin. The firm has a portfolio of over twenty investments, including Block.One, Blockchain Capital, Blockstream, Civic, and Factom.
Bloq
Bloq is an enterprise software company that provides blockchain technology solutions for global enterprises. It was founded in 2015 founded by Matthew Roszak. It has its headquarters in Chicago, Illinois. The platform provides an opportunity for companies to build, manage, and scale robust blockchain-enabled ecosystems backed by enterprise-grade service and support.
It maintains a deep open source ethos built from decades of open source experience. It also strives to lower the cost and operational barriers for companies to build and innovate with blockchain-enabled technology.
Other Ventures
Matthew is the founder of Chicago Blockchain Center, a public-private partnership, with the state of Illinois. It is an accelerator focused on blockchain-enabled technologies and provides a platform for education, innovation, and development. It was founded in 2017. He serves as chairman of the Chamber of Digital Commerce, the world's largest trade association representing the blockchain industry.
He also serves on the board of BitGive, a non-profit foundation that targets public health and the environment. He was the producer of the first ever Bitcoin documentary, called "The Rise and Rise of Bitcoin." Matthew is a sought after thought leader on blockchain technology, and has testified as an expert before U.S. Congress and spoken at the U.S. Federal Reserve. He has presented at TEDx, and has been featured on CNBC and quoted in The Wall Street Journal, Bloomberg and Financial Times. In addition, Mr. Roszak has been a speaker at FinTech conferences worldwide, including Money20/20, CES and American Banker.
Conclusion
Matthew Roszak is a strong and well-seasoned Bitcoin advocate, who believes that Bitcoin will take the world to a whole new level, and he does not fail to spread to word wherever he goes. The Wall Street Journal referred to him as the "who's who in the world of cryptocurrency." His famous quote is "Blockchain technology represents one of the greatest generational opportunities for entrepreneurs and investors."