Charlie Shrem Bio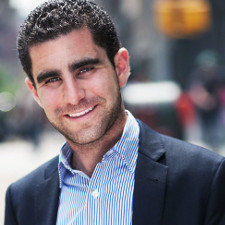 Charlie Shrem became the first Bitcoin felon when he was convicted of a money laundering conspiracy tied to the now-defunct darknet Bitcoin marketplace, Silk Road. He was sentenced to two years in prison, casting a dark shadow on what was up until that point, a stellar reputation for cryptocurrencies.
His life has been the subject of books and films. From his early childhood spent in Brooklyn, New York, to the forefront of the early Bitcoin revolution, Shrem has had an eventful life. Among other things, he is also one of the founding fathers of the Bitcoin Foundation.
Early Life
Charlie was born Charles Shrem IV on November 25, 1989 in Brooklyn, New York. He is of Syrian-Jewish heritage. Charlie spent his formative years in Brooklyn where he attended the Yeshivah Flatbush; a private Orthodox Jewish day school in Brooklyn between 2003 and 2008. He graduated with a High School Diploma in Judaic and Secular Studies. For a period of one year, between 2009 and 2010, he attended the Academy of Aviation as a Private Pilot for Single Engine Aircrafts.
In 2008, Charlie got into the City University of New York – Brooklyn College. He graduated four years later in 2012 with a double major in Economics and Finance. It was during his senior year in college that Charlie would encounter Bitcoin. During his time in college, he served as the Treasurer of the Student Government body.
Blockchain Technology Career
While he was in his senior year in college, Charlie came across Bitcoin. At that time, Bitcoin was beginning to generate a lot of interest. Charlie bought his first Bitcoin when the price was still $5 and he continued to buy even when it hit $20. He encountered a bit of a misfortune during his early Bitcoin investment days as his storage device crashed and he lost access to his Bitcoins.
Undeterred by what had happened, Charlie didn't give up on Bitcoin. With the lessons learned from his own misfortune, he decided to create a service that would simplify the Bitcoin trading process. Teaming up with Gareth Nelson, a fellow Bitcoin enthusiast who he had met online. The pair eventually decided to create a new company called BitInstant. Both Shrem and Nelson had grown frustrated with the difficult and tedious process that surrounded the Bitcoin trading process.
BitInstant
BitInstant was envisioned as a consumer-friendly Bitcoin trading platform. The service was designed to help people quickly convert fiat money into Bitcoin online without the hassle that was synonymous with many exchange platforms at the time. BitInstant charged small fees when users purchased or made purchases online with their Bitcoin.
At the onset, BitInstant was something of a hobby and a side project for both Shrem and Nelson. However, the popularity of the platform soon began to rise astronomically, and Shrem realized that the company needed more funds if it was going to be able to enjoy sustained growth. This began a series of notable investments in the company. Shrem first obtained a $10,000 loan from his mother which he used to expand the company's activities.
Two months after the public launch of the BitInstant platform, angel investor Roger Ver invested $25,000 into the platform. This money enabled Shrem and BitInstant to employ a second programmer as well as a web designer. By the spring of 2011, the company had processed more than $500,000 worth of Bitcoin transaction.
The price of Bitcoin had gone up considerably and Shrem had become a millionaire. The following year, Cameron and Tyler Winklevoss invested in BitInstant. The platform was handling approximately 30% of all global Bitcoin transactions during its peak.
Shrem began to float the idea of a Bitcoin debit card, although the project never saw the light of day. He was also featured in a number of magazines and other publications which detailed his rise to fame and wealth within the burgeoning Bitcoin community. BitInstant was operational from September 2011 to July 2013.
Prior to the shutdown of BitInstant, the company faced a number of legal troubles. A class action lawsuit was brought before a federal court against the company on account of poor service delivery. This issue led to the temporary suspension of the platform's services while it tried to rectify the problem.
Bitcoin Foundation
Charlie Shrem is credited as being one of the founding figures of the Bitcoin Foundation. He was a member of the board when the Foundation was established in 2012. As a self-proclaimed Bitcoin purist, he is said to have played a role in shaping the philosophy of the foundation, which is to "standardize and promote Bitcoin." He served as Vice Chairman until he resigned from the post after his arrest in 2014.
Arrest, Imprisonment, and Release
Charlie Shrem was arrested at JFK Airport on January 26, 2014. He had just arrived from an e-commerce conference in the Netherlands. Details of the arrest showed that Shrem had been charged with money laundering conspiracy charges tied to the Silk Road marketplace. The charges stated that Shrem had helped Robert Faiella to launder Bitcoin up to the tune of $1 million and these funds had been used to purchase illegal and illicit items.
There were also additional counts of operating a money-transmitting platform without the necessary license and failing to report banking activities of a suspicious and illegal nature to law enforcement.
After his arrest, Shrem was able to post bail with a $1 million property surety. He submitted to wearing an electronic monitor and was confined to spend bail at his parent's home in Brooklyn. Charlie ended up pleading guilty to all the charges and was sentenced to 2 years in Federal Prison. He was released in June 2016.
Post-Prison Activities
Shrem reportedly lost all of his Bitcoin wealth during his trial. Upon his release from prison, he held a job as a dishwasher. In November of 2016, he announced the launch of a new venture, Intellysis Capital which was going to offer Ethereum-based tokens as shares in a number of companies within select business segments. The fund was dissolved in 2017. Shrem is presently the director of business and community development at Jaxx, a crypto wallet service. He continues to be a vocal voice within the Bitcoin community. He lives in Florida with his fiancé Courtney Warner.