Charlie Lee Bio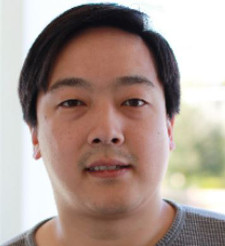 A serious discussion about cryptocurrency and blockchain technology cannot be held without making mention of Charles ("Charlie") Lee, the creator of Litecoin. If cryptocurrency were to be likened to the Renaissance era, then Charlie would definitely be a high master, maybe not a Da Vinci, but somewhere along the likes of a Donatello.
The cryptocurrency space is still very much in its infancy but many prominent figures have emerged over the years. Charlie Lee is definitely one of them. In a few decades from now when the history of blockchain technology and cryptocurrency is being curated, he is sure to have a starring role in it. If the blockchain bible begins with 'in the beginning there was Bitcoin', it will surely have 'and then Charlie said "let there be lite", and there was Litecoin."
Early Life
Charlie Lee is something of a globe-trotter, even from his formative years. He was born in the West African nation of Cote d'Ivoire (Ivory Coast). His father was one of the first people of Chinese origins to settle in Africa in early 1960s, during the wave of African Independence. His father was an MIT graduate.
Education
When Charlie was 13 years old, his family moved to the United States. He followed in his father's footsteps by attending the Massachusetts Institute of Technology where he studied Computer Science. After completing his Bachelor's program in Computer Science, he elected to further his education. He enrolled as a Masters student at MIT, finally graduating in 1999 with a Master's degree in Computer Science.
Pre-Blockchain Technology Career
Before his adventure into the blockchain and crypto space, Charlie spent close to a decade working for top-tier Tech Companies. Some of the high-profile tech giants that he worked for include Microsoft, Guidewire, and Google. It was during his time at Google that he made the discovery which forever his life.
Google
Charlie Lee joined Google in 2007. He worked as a software engineer and was part of a number of operations within the company. During his six years at Google, he worked on projects like the YouTube Mobile, Google Play Games platform, the Chrome OS. It is reported that it was during his involvement in the latter project that he came across Bitcoin and became interested in cryptocurrency. Charlie left Google in 2013, 2 years after the launch of Litecoin.
Blockchain Technology Career
Lee admits his journey into the world of crypto began in April of 2011 when he came across a Wired article on the infamous Silk Road. At the time, he was dabbling in gold trading while still working at Google. He was intrigued by the premise of the technology behind Bitcoin and soon became involved in the community.
Lee admits having always had a fascination for Economics despite his Computer Science Background. He has on previous occasions described himself as someone deeply of the Federal Reserve. This makes his involvement in cryptocurrency to be all the more understandable.
Early Activities in the Crypto Space
Having caught the crypto bug from that Silk Road article, Charlie began to take up a considerable interest in Bitcoin. Like most early adopters of Bitcoin, he began by mining Bitcoins. At some point after discovering Bitcoin, he contacted Mike Hearn, one of the developers of the Bitcoin Core client. He bought 1 BTC from Hearn as his interest in the field became a lot more concrete.
Soon after this, he reached a natural point of progression of most early crypto-enthusiasts; creating his own cryptocurrency. By 2011, quite a great number of developers were actively seeking to create the next Bitcoin. Granted, many were elaborate pump and dump schemes but the market was indeed growing.
Fairbix
In September of 2011, Fairbix was launched. It was Charlie's first involvement in a crypto project. It was also his first use of a Scrypt-based Proof-of-Work hashing algorithm. Fairbix was essentially a clone of Tenebrix another Altcoin created in 2011.
Fairbix failed to succeed in the market as the project was bogged down by a number of flaws. The fact that the developers of the coin had already pre-mined 7 million coins for themselves caused many people to shun the project. There was a software bug with the Multicoin client which made it vulnerable to 51% attacks right from the start.
Litecoin
Despite the failure of his first attempt at developing a cryptocurrency, Charlie did not give up. Taking valuable lessons learned from the failure of Fairbix, he began to work out modalities for a new coin. In October of 2011, he finally succeeded when he announced the launch of Litecoin to the crypto community.
Litecoin was essentially a clone of the core Bitcoin code but with a few adjustments and modifications. The basis for many of these adjustments was to ensure the fairness of the Litecoin cryptocurrency. Lee made changes to the hashing algorithm, block transaction speed, as well as the GUI. Lee also upped the maximum supply cap from 21 million to 84 million.
Lee has always been about fairness and transparency. It is a common, recurring theme in many of his interactions within the community. By making use of a Scrypt-based hashing algorithm for the Proof-of-Work mining, Litecoin mining is a lot fairer than Bitcoin mining. The block transaction time modifications also make Litecoin be a lot lighter and faster than Bitcoin. The average block transaction time in Litecoin is 2.5 minutes which is faster than the average for bitcoin (10 minutes).
Since its release, Litecoin has grown steadily. Lee has always likened Litecoin to be the silver to Bitcoin's gold. He has asserted on numerous occasions that his creation isn't a Bitcoin competitor, but rather, a complementary currency to Bitcoin.
Coinbase
After leaving Google in 2013, he joined Coinbase. He was effectively the third hire on the cryptocurrency exchange platform. During his time at Coinbase, he served as the Director of Engineering. Coinbase has risen to be one of the most popular cryptocurrency exchange platforms in the world. While at Coinbase, he continued to work part-time on Litecoin. In June of 2017, Charlie Lee left Coinbase to work fulltime on Litecoin.
Litecoin Foundation
Litecoin had been going through a bit of a rough patch in the market after the stellar year it had in 2013. In May 2017, a major upgrade was carried out on the Litecoin protocol and it began the process of a resurgence in the price of Litecoin. This upgrade was the adoption of the Segregated Witness (SegWit) protocol.
As the Managing Director of the Litecoin Foundation, Charlie oversees all the development plans for all the potential technical advancements to the Litecoin protocol brought about by the SegWit protocol adoption. The Litecoin Foundation is a non-profit organization. Its mandate is the advancement of Litecoin as a tool for creating value in society. The organization is registered in Singapore.