Local Chinese Court Challenges Beijing's Stance on Cryptocurrency
Date Written: September 4 2023
Written By: Joseph Singer
If there is one thing guaranteed in the world of cryptocurrency, it is that governments the world over are always trying to meddle with them in one way or another. Whether this comes in the form of complete bans, like we have seen in countries like Kuwait, or simply an alteration of tax law in order to get their piece of the pie, governments cannot seem to leave cryptocurrencies alone. China is no exemption to this trend and has recently been in the headlines thanks to their government's own crackdown on crypto, which essentially boils down to Beijing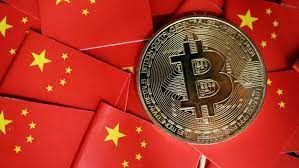 refusing to recognize cryptocurrencies as property.
This move was in stark contrast to what we saw in Hong Kong earlier this year, where the government there did exactly the opposite. Now, Hong Kong citizens are able to consider cryptocurrencies property just like they are any other asset. On its face, it may seem like China and Hong Kong are treating cryptocurrencies much like they do other divisive topics, by taking opposite sides, but a recent ruling by a Chinese local court has called that line of thinking into question.
A Confusing Ruling for Chinese Citizens
Over the last three or more years, financial regulators in China have taken a number of different steps to stamp out cryptocurrencies. These steps have come in the form of banning mining activities, disallowing banking authorities from transacting with crypto, and even going as far as threatening people who own and hold crpytocurrency. With all of these dominoes falling in such a short period of time, China quickly went from one of the most favorable places in the world for cryptocurrencies, to one that people and businesses would do well to avoid.
Last week, a local court in the southeastern city of Xiamen ruled that cryptocurrencies should be treated as property. As such, cryptocurrency should be protected by Chinese law much like any other type of property. This opinion was published in a newspaper that is run by the nation's top legal authority, the aptly named Supreme People's Court.
As one might expect, the ruling went on to explain that the law's protection ends when cryptocurrency assets are used in the commission or facilitation of a crime.
Where Does China Go From Here?
The ruling from Xiamen's court is undoubtedly big news for proponents of crypto in China, but it is far from the last we will hear on the matter. If history is at all indicative of what the future holds, there is still a lot that needs to be done before China will be seen as a haven for cryptocurrencies.
This tumultuous history should not undermine the true significance of this ruling, though. Xiamen's ruling pointed to the fact that cryptocurrencies possess "economic attributes" indicated by their exchange the world over every day. Still, Chinese authorities are not welcoming to crypto-related businesses and have not backed away from that stance since it was first unveiled over three years ago. So long as China will not allow for companies like Coinbase to exist and operate in China, the road to cryptocurrency adoption is looking to be a rocky one.