SEC Signals ICO Crackdown With tZero Investigation
Date Written: March 5 2018
Written By: Samantha Joule Fow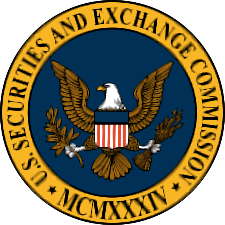 Brace yourself, ICO community. The U.S. Securities and Exchange Commission has been on a rampage recently, and the tokenization phenomenon has been the unlucky focus of its fury. The agency's most recent target: tZero, the cryptocurrency company started by retail giant Overstock.
Selling equity shares in a company without first receiving SEC approval is a financial crime, and the agency has been prosecuting unlicensed Initial Coin Offerings since at least 2014. However, the agency paid little attention to cryptocurrencies until the market took off in 2017.
The SEC made its position on ICOs crystal clear in a publication it released in July of last year. The DAO Report, so named for the ICO that was the subject of the enforcement action that gave rise to the investigation, was meant to serve as a warning to the crypto community at large. Specifically, the SEC warned future cryptocurrency entrepreneurs that ICOs and token sales qualify as regulated securities. So, any unlicensed sale of digital tokens or coins offered to raise capital for a new business or product must first receive approval from the SEC. If not, anyone involved in the sale, exchange, or secondary markets for these coins could face possible federal prosecution.
The DAO Report was meant to be a market-wide finger-wagging. Basically, it was the SEC telling companies who plan on launching new coins that they needed to cut it out… or else. And just like we all did way back when our moms and dads used to do the same, these companies responded with a brazen, "or else what?"
Well, the answer to that questions seems to be that the SEC will start bringing down the hammer.
Overstock's tZero is the Latest High-Profile ICO to Meet SEC Resistance
The SEC apparently met its wit's end last September, when it finally launched an enforcement division focused entirely on cryptocurrency. In the first six months of the SEC Cyber Unit's existence, it has already made a strong impact on the crypto markets, and ICOs in particular. First, the Cyber Unit whet it's appetite by shutting down the Munchee ICO and freezing all assets raised by the founders of PlexCoin pending a fraud investigation. Next, it secured a court order to stop the sale of AriseCoins in the middle of its ICO, bringing the sale to a sudden halt. Now, the agency appears to have bigger fish to fry, and it's casting a wide net in hopes of catching them.
Overstock.com – a big kahuna in the world of cryptocurrency retail – launched tZero as a corporate subsidiary late last year. Last September, the company announced its intention to launch an ICO and a licensed alternative trading system to go along with it. tZero has already raised over $100 million of its $250 million goal in the ICO pre-sale, and it appears to be keeping a keen eye on regulatory compliance. However, that hasn't stopped the SEC from sniffing around.
Although the SEC hasn't formally subpoenaed tZero, an investigation is likely. As Overstock general counsel Ralph Daiuto Jr. put it very politely in an interview with CNBC, "we are voluntarily complying to educate the SEC on our token sale." In other words, they're doing their best to talk their way out of trouble.
The Dawn of a New Era?
In January of this year, SEC Chairman Jay Clayton expressed a growing frustration with cryptocurrency markets. He claimed that cryptocurrency companies have shown "little or no regard" to the SEC's regulations. Well, it appears that the agency's patience has met its end. As a result, we can expect an increasing number of enforcement actions coming from the SEC throughout 2018.
Financial regulations are designed to keep markets fair and protect consumers from fraud. Unfortunately, the cryptocurrency community – and more specifically, ICO sales – have big problems in this arena. More and more cases of companies launching ICOs and then disappearing, more often than not absconding with millions of dollars stolen from trusting investors, are appearing in the headlines every day. According to the Federal Trade Commission, almost half of Americans in their twenties reported having been a victim of fraud in 2017, making millennials the most commonly scammed demographic. In fact, they were ripped off more than twice as often as senior citizens last year. This indicates that theft and fraud is a growing problem for the digital age, and it will only get worse unless something is done to stop it.
The SEC has been working hard to curb reign in cryptocurrency markets, which have thus far largely refused to yield to regulatory authority. So, now the Cyber Unit is trying a different approach: catch them all, and then let the federal court system sort them out. The recent tZero investigation is just one of many, as media outlets have widely reported the SEC has already issued "scores of subpoenas" to digital currency companies. Notably, tZero is not among them. The Overstock subsidiary is adamant regarding its voluntary cooperation with the SEC, largely as a reassurance to investors. However, they are among some of the big fish caught up in the agency's far-reaching investigatory dragnet.