Russia Announces Plans to Legitimize and Regulate Cryptocurrencies
Date Written: September 13 2017
Written By: George Miller
Russia has recently announced that it is drafting a set of laws that would regulate and legitimize the use of cryptocurrency in the country. The plan is currently expected to be set in motion by end of 2017.
The plan was confirmed by Anton Siluanov, Russian Finance Minister, at the Moscow Financial Forum this week. Said Siluanov, "The state understands indeed that cryptocurrencies are real… There is no sense in banning them, there is a need to regulate them."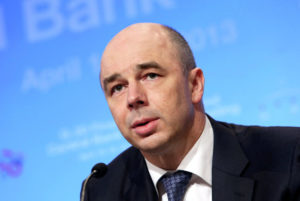 This announcement comes less than a month after Russia abruptly began the development of a set of plans that would effectively ban the sale of cryptocurrency to "ordinary people". Alexey Moiseev, Russia's Deputy Finance Minister, said that only "qualified investors" would be allowed to invest in cryptocurrency. "For ordinary people, there's no way…these are very dangerous investments that could lead to loss of money," said Moiseev.
It appears that Russia has decided to treat the regulation of cryptocurrency with a more rational, balanced attitude. Certainly, many of the Russian "ordinary people" who risked losing the legal rights to hold or transact with their cryptocurrencies breathed a sigh of relief at this latest announcement.
The planned legal framework will likely require individuals who own or plan to buy cryptocurrencies to register with the Russian government. Additionally, the framework will provide clear explanations of what the Russian government expects in terms of what kind of usage of cryptocurrency is acceptable.
Up until this point, cryptocurrency has never been explicitly legal or illegal; it has existed in a sort of "grey zone" in Russia. This is the case with the legal status of cryptocurrency in most governments today.
Legal Frameworks for Cryptocurrency Slowly Being Created Worldwide
Countries across the planet are slowly but surely figuring out how cryptocurrency will fit into their existing legal and financial structures. India is currently in the process of writing and implementing a set of regulations that will legitimize the use of cryptocurrencies in the country and make crypto use safer for individual and institutional investors.
India's attitude about cryptocurrency seems to be fairly optimistic. Raghuram Rajan, former RBI governor stated in 2015 that "[he has] no doubt, that down the line, we will be moving towards primarily a cashless society and we'll have some kind of currencies like this which will be at work."
Prior to the report in August that the United States Congress us drafting of a bill that will regulate cryptocurrency, the United States' legal attitude toward cryptocurrency has been largely ambivalent. So far, the country has left decisions regarding crypto regulation and legitimization up to individual state governments, which has resulted in the process being executed rather slowly.
As of January 2017, there were thirteen states that had a clear legal status regarding cryptocurrency.
Texas, Kansas, Tennessee, South Carolina, and Montana are states with Bitcoin-friendly legal policies; Connecticut, Georgia, Washington, and New York are among the states that are especially Bitcoin-unfriendly.
Crypto Growing Pains
Russia's "flip-flopping" attitude surrounding cryptocurrency, while troubling for Russian crypto users, is par for the course of the widespread adoption of cryptocurrency into global financial and legal systems.
The cryptocurrency market as a whole took a hit recently when China announced a ban on ICOs last week. While it is unlikely that a complete ban will be maintained over the long term, it is unclear when China will have a more inclusive set of regulations in place. China seems to understand that blockchain technology is "here to stay"–the Chinese Central Bank began testing its own cryptocurrency earlier this year.
While there are plenty of good reasons that cryptocurrencies must be regulated, countries who tighten the belt too much may stand to miss out on valuable opportunities for financial and technological growth.