Governments Worldwide Crack Down on Onecoin
Date Written: August 29 2017
Written By: George Miller
Let's cut right to the chase: Onecoin is a ponzi scheme, just like the Bernie Madoff scandal of 2009. In a ponzi scheme, the operators make "returns" for older investors by convincing new investors to buy in, rather than actually investing any money at all.
Onecoin's website is all hype and no substance–in a flurry of buzzwords, Onecoin tells visitors to "join the financial revolution", and claims a vision of "improving the lives of all people worldwide by giving instant access to financial services". However, nowhere on the website are those "financial services" named or described. The words "blockchain" and "mining" are also thrown on the home page a few times (for good measure).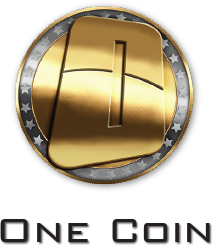 Once users have put money into Onecoin, it has been difficult for them to get it back out. In order to withdraw money from Onecoin, users must first put a certain amount in. Money that is "locked" in the Onecoin system can, however, be used to purchase products and services offered by (you guessed it) Onecoin itself.
Onecoin was founded by Dr. Ruja Ignatova, who (tellingly) stepped down from her position as the overseer of day-to-day operations just as soon as Onecoin started getting negative attention from various governments and legal entities all over the world. Her status as a doctor has also been under scrutiny–she claims to have graduated from Oxford in 2004, but a document on the Onecoin website listed the degree as having been issued in 2009.
Spoiler Alert: It's Not a Real Cryptocurrency
Although marketed as a cryptocurrency, Onecoin doesn't have a blockchain or a token. It cannot be mined (although the website makes claims that it can) and it is not available on any exchanges. Instead, Onecoin customers can buy investment "packages" that are then redeemed for "Onecoins" on their online platform.
The packages boasted crazy-high returns; for example, a €27,500 buy-in guaranteed users €3 million after three years. While there are crazy amounts of money to be made in the world of cryptocurrency, any crypto company worth its salt knows that the nature of cryptocurrency is extremely volatile. A responsible crypto company would never promise anything like what Onecoin is offering.
Onecoin also offers "educational courses" through their OneAcademy that range in price from €110-€27,500.
Finland, Italy, and Pakistan Lead the Way
There is a certain kind of Onecoin "evangelism" that is typical of get-rich-quick schemes: you must invest now, before it's too late; high risks for high rewards–you know the drill.
Users who refer others to Onecoin receive a healthy affiliate bonus, and Onecoin representatives hold meetups in many major cities around the world to recruit new users. However, this fanatical fervor among recruiters may have been the thing that attracted the attention of global law enforcement agencies in the first place.
Fortunately, it seems as though this scheme may soon be stopped in its tracks, although there may be some bad news for Onecoin investors ahead. Within the last week, actions have been taken against Onecoin in Finland, Italy, and Pakistan. This is only the beginning.
In Finland, officials have estimated that up to 20,000 citizens have dumped "tens of millions of Euros" into Onecoin. Undoubtedly, the launch of an investigation conducted by the Finnish government on August 25th has Finnish users scrambling to get their cash back–although some may be out of luck.
On the same day, Italian consumer watchdog group (the Italian AntiTrust Authority, or IAA) brought a €2.5 million fine against Onecoin. Additionally, the Federal Investigation Agency (FIA) in Pakistan began an investigation on Onecoin.
Protecting Yourself From Fake Coins
When choosing a coin to invest in, spending a little time to research is essential. Onecoin has managed to be successful at getting so many people to buy in because they are counting on the fact that these people do not know how cryptocurrency technology works.
Although cryptocurrency originated in a very technical community, and historically has not been very easy to use or understand for the average person, things are changing. Those already in the crypto world recognize how important it is for everyone to be able to use and understand cryptocurrency–coins like OmiseGO, Iconomi, and others have been created specifically for mainstream use.
The nature of cryptocurrency is that it developed out of a community, and a strong community is literally essential to its survival. Therefore, there are lots of free educational tools appearing on the internet every day–in fact, we at World Crypto Index have some excellent, easy-to-understand guides. Even if it's just a few minutes, do a little bit of reading before putting your money into any cryptocurrency. Don't be afraid–be smart!