Cryptocurrency Steps Closer to Institutional Investment Acceptance
Date Written: August 16 2022
Written By: Joseph Singer
For as long as cryptocurrencies like Bitcoin and Ethereum have existed, people have doubted their use case and have otherwise looked upon the crypto realm with skepticism. Back in 2012, Bitcoin began to edge its way towards becoming a household name, and now you would be hard-pressed to find a person who has access to the internet and does not know what Bitcoin is, at least on an elementary level.
Though cryptocurrencies have become a hotbed for investment and are even regular guests on top financial TV channels like CNBC, they are still looked at as risky investments by any 'respected' investor. For folks who have their wealth managed by large financial institutions, the options for crypto investments are slim to none. The paradigm there however seems like it might be changing with an announcement from investment giant BlackRock this week.
BlackRock Teams up with Coinbase
Last week, Forbes reported that BlackRock was joining forces with the most well-known cryptocurrency exchange, Coinbase. The purpose of this new venture, according to Black Rock, is to bring cryptocurrency to their institutional clients. In the words of Marcus Sotiriou, "BlackRock is opening the floodgates for institutions to access bitcoin." Initially, the floodgates will be open only for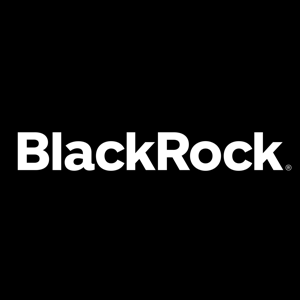 Bitcoin, but the widely-accepted belief is that more cryptocurrencies will be added in the near-term future.
Apart from the fact that BlackRock handles trillions of dollars annually, the most shocking aspect of this deal is that BlackRock was formerly one of the biggest crypto detractors out there. Just a few years ago, chairman Larry Fink described crypto as an "index of money laundering." For crypto maximalists, this is another massive indication that cryptocurrencies are the future and are moving ever more firmly into the mainstream of American and global investment societies.
Bitcoin Trust Launches Out of the Blue
Last week BlackRock shocked the world with the announcement of their partnership with Coinbase, and this week they shocked the world with yet another announcement. Unexpectedly, BlackRock announced the creation of a private Bitcoin trust available for their clients, who have a combined financial worth of more than $10 trillion. In a blog post today, BlackRock said, in part, "Despite the steep downturn in the digital asset market, we are still seeing substantial interest from some institutional clients in how to efficiently and cost-effectively access these assets using our technology and product capabilities."
There is no doubting that 2022 has a been a pretty turbulent year for both crypto as a whole and Bitcoin specifically, but there is also no doubting that crypto is here to stay. As time passes, Bitcoin and even lesser-known cryptocurrencies like Dogecoin and Shiba Inu have gained the attention of the world's biggest investors. The publicity is not always positive, and some people have strong negative opinions, but there was a time not too long ago where most people expected cryptos to be nothing more than a fad. With BlackRock taking a risk on Bitcoin, you can bet that other large investment firms will follow suit, or at least consider doing so.