Jeremy Gardner Bio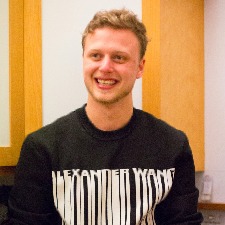 Jeremy Gardner is among one of the youngest Bitcoin millionaires in the world today. He is the quintessential poster boy for the idea that Bitcoin, crypto, and blockchain is an arena dominated by white males between the ages of 20 and 40. The San Francisco based entrepreneur is one of the more recognized faces in an ever-expanding industry noted for his charisma, charm, and effervescent nature. The absolute life of the party, Garner is known for being a compulsive party-goer with an affinity for meeting and interacting with people.
Gardner became a self-made millionaire by virtue of being an early adopter of Bitcoin and investing heavily in the crypto back when it still went for a few hundred dollars. He twice dropped out of college and left the political arena to focus on what he described as a better way of influencing the world for good with crypto as his chosen vehicle. He is a self-proclaimed Bitcoin evangelist and has been involved in a number of notable crypto and blockchain projects. He is the owner of the famous Crypto Castle in San Francisco where he regularly houses upcoming crypto entrepreneurs and enthusiasts.
Early Life and Education
Jeremy Gardner grew up in the Pioneer Valley area of Northampton in Western Massachusetts. Born to Jewish parents, he attended the Proctor Academy Boarding School where he was an AP student. In 2010, he graduated from high school and decided to study Political Strategy at Bard College. He spent two years at the school, before deciding to transfer to the University of Michigan in 2014. By this time, Gardner was already invested in Bitcoin and he would later drop out of school when he learned that the university would not recognize some of his previously earned credits.
Pre-blockchain Technology Career
While still in College, Gardner took on a number of internship roles both within and outside the university. For 3 months, between June and August 2012, he worked as a Digital Marketing Intern at Simon & Schuster. He also held a number of student positions at Bard College before transferring out in the fall of 2013.
For a 3-month period in the summer of 2013, he worked as a special investigator at the Massachusetts Commission Against Discrimination. It was during this time that Gardner admits to becoming disillusioned with politics, governance, and the way the world operated. He decided to look for a better way of impacting the world.
Blockchain Technology Career
Gardner's Bitcoin journey began like many early adopters, the notorious Silk Road marketplace. It was 2013 and stories abound of the darknet platform where people could use this mystery coin to buy all sorts of things. As chance would have it, a friend of his soon offered him Bitcoin in exchange for some cash. It didn't take him long to realize that Bitcoin could have huge potentials in the real world.
In 2014 when he transferred to the University of Michigan, fate again seemed to nudge him towards Bitcoin as he happened to move in with a Bitcoin enthusiast who fanned the flames of his newfound interest in Bitcoin. This friend encouraged him to join the school's Bitcoin. In no time, Gardner poured all of his life savings into Bitcoin and formed a non-profit organization that would encourage university students to take up an interest in Bitcoin, crypto, and blockchain technology.
Blockchain Education Network
The Blockchain Education Network (BEN) remains arguably the most important creation of Jeremy Gardner as far the world of blockchain technology is concerned. While at the University of Michigan, Gardner had been part of the fledgling Cryptocurrency Network on campus. The group sought to provide awareness and advocacy services in order to intimate students on Bitcoin. This later metamorphosed into the Blockchain Education Network alongside collaborator, Daniel Bloch.
The mandate of the BEN is to educate students about the world of cryptocurrency and blockchain technology. A number of affiliate bodies have emerged in several Colleges across the globe. Several cryptocurrency startups have emerged from the interactions that Gardner and other facilitators at BEN have had with participants. In fact, Augur, one of the first successful implementations of the decentralized application (DApp) protocol to be built on the Ethereum Network came as a result of Gardner's efforts at BEN. He was originally an Executive Director of the organization until 2015 before becoming the Chairman of the Board.
Augur
In 2014, Gardner came across a brilliant 18-year old computer science prodigy named Joey Krug via his work at the BEN. The two collaborated to develop Augur, an Oracle prediction platform developed on the Ethereum blockchain. Joining them was Jack Peterson and by 2015, the project had raised about $5 million during its ICO. Gardner served as the Director of Operations at Augur from August 2014 to October 2015. He was in charge of managing partnerships and collaborations for the project during the run-up to its crowdsale.
Bitcoin Shop
Gardner has always taken pride in being front and center in the crypto community, never shying away from potentially successful projects. In October of 2014, he took up an advisory position at the Bitcoin Shop Inc., a public e-commerce market platform. He advised the firm particularly on how to increase the adoption of Bitcoin, especially for online retail payments. The Bitcoin Shop enables holders of Bitcoin to be able to access over 140,000 items from about 400 categories.
Blockchain Capital
In August 2015, Gardner became attached to Blockchain Capital LLC as the Entrepreneur-in-Residence. The firm specialized in venture capital for blockchain-based enterprises. It was established in 2013. During his time at Blockchain Capital, he helped to secure deals with Stamprey, Tierion, and ETHcore among others.
SAAVHA & Ausum Ventures
SAAVHA and Ausum are two of Gardner's latest projects in the blockchain space. SAAVHA stands for Secured Auditing Application by Verified Hash Algorithm, and it was founded by Gardner in 2016. Gardner cofounded Ausum in 2017 and he is the Managing Partner of the firm. Ausum is a firm that is focused on providing early-stage investments for blockchain-based startups.
Crypto Castle
There is perhaps nothing more symbolic of Gardner's devotion to cryptocurrency than the self-styled official Silicon Valley Bitcoin headquarters called the Crypto Castle. The 3-story Potrero Hill rental which overlooks the Bay Area is the place where Gardner resides when he is in California along with a few other tenants, fellow Bitcoin startup entrepreneurs. Gardner has described the place as his most "unintentional creation" as it started out as a "hoffice" (home office) for his Augur cohorts. The apartment has seen become the meeting point for aspiring entrepreneurs with the next great idea that could revolutionize the rapidly developing blockchain industry.
Philanthropy
Jeremy Gardner co-founded Unsung, a non-profit organization with a mandate of ending hunger in America and creating a sharing economy via the Unsung app. The organization was established in 2015 and Gardner serves as a member of the board.