Anthony Di Iorio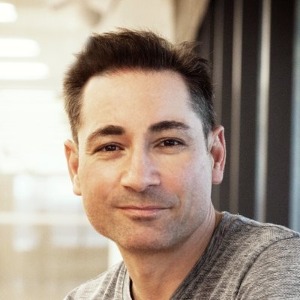 Cryptocurrency evangelist and serial entrepreneur, Anthony Di Iorio, is one of the big guns in the market. He is one of the co-founders of Ethereum, and he is the founder of the founder of Jaxx, one of the most popular decentralized cryptocurrency wallets in use today.
Anthony is one of the prominent figures in the crypto community and is one of the very active players. He is a community manager and a guru in the field of decentralized technologies. Anthony is a very busy man, who travel from place to place and has invested in quite a number of successful start-ups, organizations, and projects. His efforts are felt heavily in Canada, as he is at the forefront of the Bitcoin Community in Canada.
Early Life
Anthony Di Iorio attended Brebeuf College School and Ryerson University, both in Toronto, Ontario. He studied Marketing at Ryerson University and graduated in 1998. After school, he became involved in the family Patio-door business and was also running a geothermal drilling firm. He became worried when he noticed that the financial crisis was decimating the real estate industry, Due to this, he decided to study Economics to find out what the real problem was. He was studying an alternative way of viewing Economics and he began to understand the true concept of money and how it really worked.
Blockchain Technology Career
Anthony got the concept of Bitcoin from the very beginning and did not hesitate to involve himself immensely in Bitcoin. In the year 2012, Anthony started a group called Toronto Bitcoin Meetup, in order to bring minds together. It was in this group that he first met Ethereum's founder, Russian-Canadian, Vitalik Buterin.
He also founded Bitcoin Alliance of Canada in 2013, which raises awareness of Bitcoin among Canadian consumers, merchants, regulators, and policymakers. He launched the first in-browser Bitcoin wallet, KryptoKit Initially, he was very cynical when it came to various blockchains, but he became very big on crypto start-ups and never hesitated to invest in start-ups that have the potential to become big in the future. He invests in these start-up at their earliest stages and leaves when the start-up is beginning to grow, to invest in another start-up that shows potential.
Ethereum
In 2014, Anthony co-founded Ethereum, a decentralized platform that runs on smart contracts. Ethereum is a whole network that has its own internet browser, coding language, and payment system. It is important to note that the system enables its users to create decentralized applications on Ethereum's blockchain.
In 2013, a white paper was released and circulated in 2013. Anthony Di Iorio was its first reader. The project was later announced in 2014, with the core team consisting of Vitalik Buterin, Anthony Di Iorio, Mihai Alisie, Charles Hoskinson, Joe Lubin, and Gavin Wood. Anthony dedicated his funds and full attention to make the Ethereum project grow. A few months later, the team held a crowd sale of Ether, the native token of Ethereum, to fund the development.
Ethereum has always been compared to Bitcoin, with a number of people believing that there are strong similarities when it comes to Ethereum and Bitcoin. The two, however, are different projects with different aims. Ethereum is more of a multi-purpose platform with its digital currency, Ether, being a component of its smart contract platforms, while Bitcoin is a mainly a cryptocurrency that has been stable and successful. On the cryptocurrency level, Bitcoin's average mining time is 10 minutes, while Ethereum's is 12 seconds, making it exponentially faster than Bitcoin.
Ethereum is the best altcoin and one of the best cryptocurrencies in the world. It is the basis for a great majority of the advancements in the crypto space.
Decentral
Decentral is an innovation hub for disruptive and decentralized technologies, located in downtown, Toronto, Canada. It was founded on January 1, 2014, by Anthony Di Iorio. It is a well-known Bitcoin company that is known for their ATMs, wallet, and other services in the digital currency system and is an innovation hub for disruptive and decentralized technologies. It is also home to Canada's first two-way Bitcoin ATM and also hosts community-driven events in the areas of fintech, blockchain, cryptocurrencies and decentralized technologies. Decentral spawned the decentralized smart contract platform known as Ethereum and the blockchain interface, Jaxx.io.
Jaxx
Jaxx, known as the multi-currency wallet founded by Anthony Di Iorio and developed by Decentral, is a cryptocurrency that is available for download on eight platforms. Jaxx came into the cryptocurrency scene in February 2016. It is a leading digital wallet that supports up to seven different cryptocurrencies including Ethereum, Bitcoin, and Dash.
Jaxx boasts of an easy-to-use interface and strong security practices that prevent hacking and keep money safe, and it is well known for its cross-platform pairing feature, amazing design, native camera scanning, master seed backup, end-of-switch between stored coins, and much more. The wallet is also very accessible, as users can access coins with extreme ease. Users can also access the company for any issues as it has proven to be very transparent.
Other Ventures
Apart from blockchain technology, Anthony has been involved in other notable things. In January 2016, he was made Chief Digital Officer at the Toronto Stock Exchange (TSX). In 2015, he lectured a Master's Degree Program on Digital Currency at the University of Nicosia, the largest university in Cyprus.