Twitch Streamers Capitalizing on Crypto Gambling
Date Written: July 20 2021
Written By: Richard Sullivan
Twitch, a popular video game streaming platform, has recently seen a rise in a new type of gaming: online gambling. Thanks to popular online crypto casinos like Stake and Roobet, some of the most popular Twitch streamers are shifting their focus from traditional gaming streams to a more lucrative online casino broadcast. The recent rise in popularity has raised some serious questions about the legality of streaming online gambling, as popular streamers rake in millions in winnings, and also sponsorships. Despite the recent boom in crypto casino streaming, many believe that the trend will be cut short by a legal crackdown in the near future.
A Closer Look at Crypto Casinos
Stake is one of the main crypto casinos that streamers have been broadcasting in recent months. With Stake's online crypto casino, users can purchase cryptocurrencies like Bitcoin and Ethereum for traditional casino games. Stake offers a variety of digital games of chance like slots, blackjack, and baccarat. The only difference is that users are gambling with cryptocurrencies, rather than traditional currency.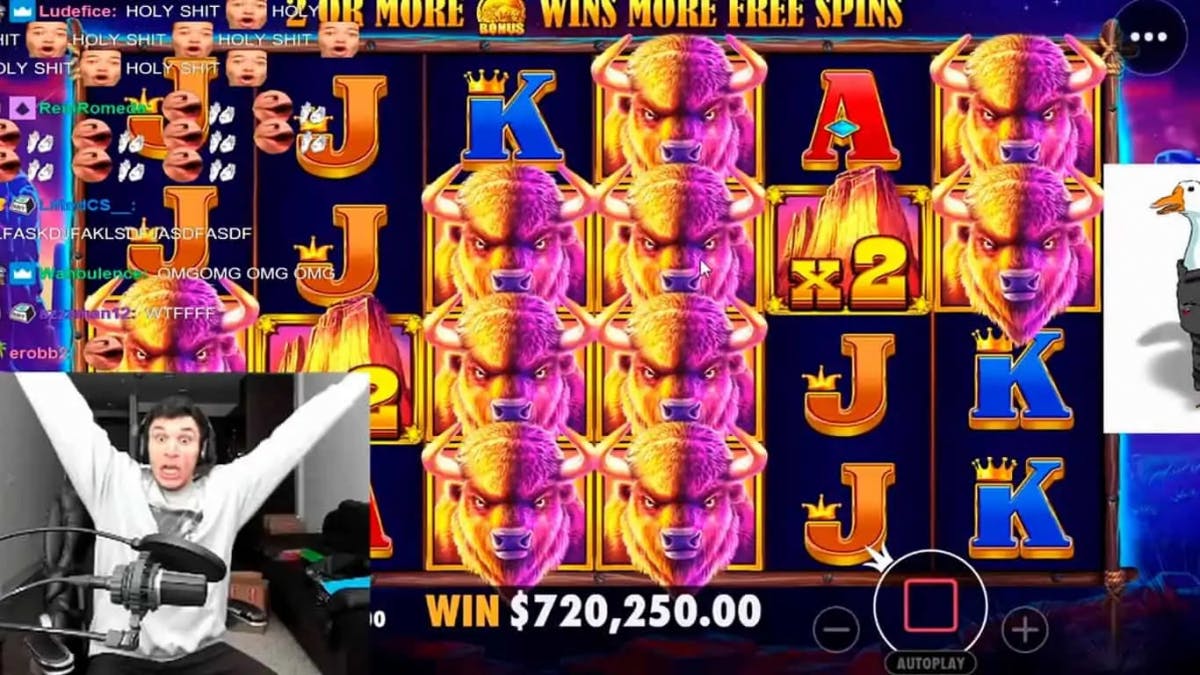 Any gambler who visits Stake on a United States-based web browser will immediately see a message on their screen notifying them that the site's gaming license cannot accept players from the United States, and yet Twitch streamers across the country are still streaming their gameplay. Streamers in the United States have bypassed this legal issue by using Virtual Private Networks, or VPNs, which helps them disguise their online identity and access the crypto casinos. Not only are these streamers willingly accessing these casinos by disguising their identity, many of them are actually being sponsored to do so.
Big Names Could Mean Big Problems
Tyler Niknam, better known as Trainswrecks, is one of the streamers who has been headlining the new streaming trend. Niknam, who lives in Texas, is one of Twitch's top streamers with more than 1.5 million followers. Niknam recently streamed his gameplay on Stake.com, with an audience of 25,000. During the stream, Niknam raked in some serious cash; nearly $400,000 in a single play. Not only was Niknam using a VPN to access the site, he was also being sponsored by Stake to stream his gameplay. The stream has raised some serious ethical questions about the legality of not only accessing the site, but also whether or not these crypto casinos should be sponsoring streamers to promote their sites.
Legal experts are now saying that Niknam may have broken the law while streaming his gameplay on Stake.com. Stake does not have a gambling license in any state, which means streamers who choose to broadcast crypto casino gameplay as Niknam did could subject themselves to prosecution. Operators of these online crypto casinos however are extremely difficult to prosecute, due to the fact that they operate from offshore locations. Stake, for example, holds an operating license on the island of Curaçao.
Since his initial stream, Niknam has moved from Texas to an apartment in Canada. The state of Texas has a ban on all casino gambling as well as sports betting, adding to the many questions raised about the initial stream and partnership.
Twitch's Gambling Problem
Niknam isn't the only popular streamer who has been capitalizing on the crypto casino trend. A Wired.com review found that 64 of the top 1,000 most-trafficked Twitch streamers have streamed crypto slots or promoted crypto gambling websites this year. These popular crypto casino sites have been striking partnerships with top streamers, hoping to put their site on the map and increase traffic. Duelbits, another popular gambling site, allegedly offered Adin Ross nearly $1.5 million a month to stream slots on Twitch. Ross is one of Twitch's top gambling streamers, and has yet to stream gameplay on Duelbits, as he is currently suspended for an unrelated infraction.
In addition to the concerns surrounding the legality of these crypto casino streams, there is also a huge issue of morality that may require Twitch to step in and take action. Through these new sponsorships, popular streamers have been losing millions of dollars in cryptocurrency on stream. The problem? The money isn't theirs. Through the partnership these popular streamers are having their accounts replenished with money from the company that sponsors them, giving viewers a false sense of reality regarding the pitfalls associated with dangerous gambling behaviors. Many of the streamers who are responsible for these broadcasts are part of Twitch's Partner Program, which was created for people "who can act as role models to the community." 21 percent of Twitch's community are users between the ages of 13 and 17 years old, which begs the question whether or not Twitch has a responsibility to prevent these sponsorships from happening.
The reality is that these online crypto casinos are uncharted territory, and officials need to act quickly and make decisions about what actions can be taken to ensure the safety of gamblers. At face value, the use of VPNs to access casinos that do not have a license to operate in the state that users are playing in is illegal, and popular streamers could face consequences in the near future. Additionally, the partnerships between popular streamers and these crypto casinos are certainly going to face scrutiny, if not from a legal standpoint, then certainly a moral one.