Historic Price Rise for Ripple (XRP) Token
Date Written: December 24 2017
Written By: George Miller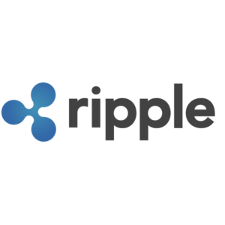 For the first time in history, the price of Ripple's XRP token has gone past $1 USD. At the time of this post, XRP is the fourth largest cryptocurrency by market capitalization, and it achieved an all-time high of $1.06 on Thursday, 21st December 2017. This is witnessed after the cryptocurrency experienced several months of sideways trading that changed for the better not long ago.
The change came after Ripple, which is mainly forced in banking, recorded positive news flow and the overall surging prices in other coins as investors sought other means of moving money out of Bitcoin, which currently appears falling and a bit overstretched.
How Will 2018 Look for XRP?
Ripple has joined hands with some of the most established financial organizations in the world. Its main aim is to empower the whole financial sector by ensuring that it introduces instant transactions at a fraction of the cost witnessed currently. Using blockchain technology, XRP offers a seamless experience for transferring funds internationally.
Beginning from 2018, XRP is expected to act as a solution for liquidity for all cross-border transactions. Payment providers, banks and financial institutions will then start using XRP for settling multi-currency transactions so that the overhead can be effectively lowered.
Just recently, the firm made an announcement that Axis and Standard Banks would be launching new platforms for cross-border payment that is entirely built on the Ripple technology. In another statement released in early November 2017, American Express said that it was using the network offered by Ripple to connect clients of Santander that are in the US and Europe.
It has been observed that several banks all over the world have expressed their interest in working with Ripple so that they can use its technology as an infrastructure for payment. This makes Ripple trustworthy, and investors have discovered XRP just as safe as other cryptocurrencies.
The price gain that has been witnessed today seems to have been significantly driven by the markets, especially in Asia. In the last 24 hours, XRP has seen almost 25% increase in the trading volumes. This percentage was mainly witnessed at Bithumb, which is a major exchange platform in South Korea, while the Hong Kong-based Bitfinex has recorded a 10% rise in trading volumes.
At the time this article was done, XRP price was trading at $1.05. In the last 24 hours, this world's fourth cryptocurrency has been able to gain 36%, which is quite impressive. It is also up 74% week-on-week. The market capitalization of XRP currently stands at $41 billion, which is another record high.
Based on the latest improvement and the increasing interest that has been shown towards this cryptocurrency, the price of Ripple is expected to cross the $2 barrier, at least by the end of 2018. It is a fact XRP's trading volumes are not anywhere close to the world's most popular cryptos; Bitcoin and Ethereum. But, it is expected to grow much in 2018. Ethereum and Bitcoin are the two most traded cryptocurrencies. It is also important to note that a huge number of cryptocurrency investors and traders are not familiar with XRP despite having one of the most promising technologies.
An increase in the Ripple's cryptocurrency speculative activity might even increase its prices to a mark between $2 to $5. Not all the 2018 months will be the same for XRP even though its price is expected to record an upsurge. A number of cryptocurrency enthusiasts do not welcome the idea of financial institutions stepping in to regulate the cryptocurrency. As these financial institutions continue to render their services and in the long run, XRP is expected to prove itself as one of the solid investments that are available on the market.
With the historic rise of price and promising technology for growing and future banks' networks, Ripple presents itself as one of the most promising long-term investments. More investors are becoming aware of this cryptocurrency, and its technology is receiving a good reception from various financial sectors. This is one of the reasons why its prices are expected to grow higher in 2018. It should be remembered that the first half of 2017, XRP witnessed a price surge that went up to 4000%. It is expected to record a half or maybe a one-fourth of the spike that was witnessed in 2017.