Ethereum Sportsbooks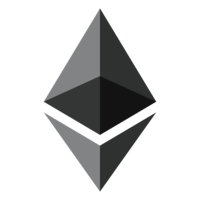 Using units called Ethers instead of coins, Ethereum is a new form of cryptocurrency that is similar to Bitcoin in terms of what it's used for. Its creation process started in 2013, becoming ready to launch in June of 2015.
Click Here to Visit Our Top Ethereum Sportsbook!
Cryptocurrency is the most revolutionary method of spending money online. Using encryption techniques to guarantee the safety, transactions can be done anonymously for nearly anything, can be made peer-to-peer with no middleman such as a bank, so nobody involved incurs any fees. Transactions are made almost instantly, often times taking just a few minutes.
Ethereum Sportsbook Reviews
Even though it is still new, Ethereum's popularity rose quickly and is already holding a place in the world of online crypto gambling, one of the areas cryptocurrency is most commonly used. Its availability is still limited, and not so easy to track down for sports bettors.
Which Sportsbooks Are Accepting Ethereum?
Unfortunately, very few and this is still the case for most cryptocurrencies. With Bitcoin being so widely used and heavily promoted by the big name casinos, it leaves all the secondary options in its shadow. In researching which sportsbooks take Ethereum, you will get a number of hits. However, it is misleading because many of those sites do not actually use Ethereum. There is no mention of it at all when going over the deposit/withdrawal methods.
When online sports betting comes to mind, anybody who is slightly aware of it would probably think of Bovada and Bodog first, neither of which are on board with Ethereum. Nor are other top names like BetOnline, Sportsbetting.ag, or Heritage.
There is at least one viable option and that is Betcoin.ag. They are a full-fledged online casino with a complete sportsbook. These days, just about every online sportsbook is also part of a big name casino and has everything you would ever hope to bet on.
Covering all the major American and secondary sports, Betcoin.ag offers action on other popular games around the world like snooker, rugby, cricket, the biathlon, eSports if you like to bet on video games, and now chess. Its quirkiest option are its specials which has a line on who you think the next pope will be. If you like to bet on games already in progress, live betting is an option as well.
To go with the sportsbook, you will also find a poker room and the casino has plenty of slots, video poker games, dice games, and table games like blackjack and roulette. If you are looking for a more interactive experience, there is also a live casino for all the table games.
There are a fair amount of other casinos that already take Ethereum, but these are smaller time sites trying to break in and only offer varieties of slots and casino games. None of these sites are depending on only Ethereum as their main deposit source although there are some that only do business with cryptocurrency.
Note that when you deposit with Ethereum, it is immediately converted into U.S. dollars and when you cash out is converted back to whatever it is currently worth. This way the extreme volatility of Ethereum (which there has been plenty of) will not affect your gambling account balance. Once you deposit, you have what you have.
Since Ethereum is new you will also want to make sure beforehand the customer support staff is adept at handling the completion of the transaction in case there are any issues. You can find this out by calling, e-mailing, or having a live chat if that option is available.
Click Here to Visit Our Top Ethereum Sportsbook!
Is It Legal To Transact With Ethereum?
Yes, most of the casinos around the world, particularly the big names accept business from the United States. The ones who mainly will not will be the less popular sites. They tell you this upon your entering the website sending a message you are blocked.
The Unlawful Internet Gambling Enforcement Act (UIGEA) which was signed in 2006, contrary to popular belief did not illegalize online gambling for United States citizens. This only affected the gambling operators and in a way, it didn't even do that because they still only had to follow the laws of their own jurisdiction.
Amidst all the chaos that followed after the signing of this Act, many gambling operators chose to stop doing business with America which only further misled people's understanding of what the UIGEA actually did. All the UIGEA did was take something that was already illegal and officially enforce strict rules with the threat of hefty fines if they are broken. Gambling online was never legal in the United States but the Federal Government did nothing to enforce this for a long time.
That is why all the credit card companies processed transactions for online gambling for as long as they did. Once the Act was signed, they, among others stopped processing transactions altogether for what they suspected could be for gambling because the slightest mistake could cost them a lot of money. Effectively, sending money to an offshore gambling site became a lot harder, but not impossible and over the years more methods have been created.
Since the law is of no threat, the only thing left to be concerned about are the sites themselves. With the sites being offshore, your hands will be tied if you run into a problem. Over the years, all sorts of complaints have come out about sites either denying bonus claims or refusing to pay out withdrawal requests for a variety of bogus reasons.
This makes it your duty to research any site you plan to bet sports on to ensure yourself they are reputable and reliable. This isn't hard to do as there are plenty of customer reviews for sites that have been around a while, but is still imperative that it be done.
Will Ethereum Be A Part of Sportsbook's Future Plans?
Probably at some point, although it's hard to say as to when. Some people believe that cryptocurrency is going to completely revolutionize the way we spend money and eventually take over Internet transactions. If that happens, the sooner it does the sooner we will see Ethereum popping up at the top online casinos.
In the meantime, I wouldn't count on its expansion happening too fast although the fact one major site uses it is encouraging. For it to expand quickly it would still most likely take either a dramatic drop in Bitcoin's value or a tremendous spike in Ethereum's. Bitcoin is the leading cryptocurrency payment option and is the most preferred method by all the casinos. That is why all the sites heavily incentivize their players to use Bitcoin by offering extra juicy deposit bonuses. So, until the sites have a reason to strongly advertise Ethereum or any cryptocurrency, Bitcoin is going to remain the top choice.
Click Here to Visit Our Top Ethereum Sportsbook!