Coincheck Begins Issuing Refunds After Biggest Hack in Crypto History
Date Written: March 12 2018
Written By: George Miller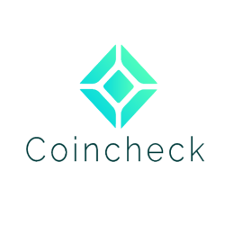 One of the largest crypotocurrency exchanges in Asia was hacked in January for over $500 million USD. The cryptocurrency that was stolen; over 523,000,000 NEM tokens, which at the time was worth the equivalent of $524 million US Dollars. Following other hacks of comparable sizes, (such as the infamous the Mt. Gox hack) most exchanges can't bear the burden of paying back the users who were affected and are ultimately forced to close down. Coincheck decided to take a different route, however, and have pledged to pay back all of their users in full.
A lot of people were skeptical about whether Coincheck had that kind of cash on hand, but it appears they are beginning to make good on their word. On March 12th, Coincheck posted an official statement on their blog which said they would be honoring their pledge by refunding customers 88.549 JPY (approximately $0.83 USD) per stolen NEM token. This is being done today (March 12th), and is being done in the following fashion:
– 88.549 JPY per NEM token held in a user account as of 23:59:59 JST on 1/26/2018 will be added to their account balance.
If you held NEM tokens at that time, you will be able to either cash out like normal, or use the funds to buy other cryptocurrencies at Coincheck. They currently have only resumed the trading of certain digital assets, which includes Bitcoin (BTC), Bitcoin Cash (BCH), Litecoin (LTC), Ethereum (ETH), Ethereum Classic (ETC) and Ripple (XRP). Other cryptocurrencies will be added again in the coming weeks and months, but the exact timeframe is not set in stone.
It is unclear how the hack will affect trading volume at Coincheck, but the exchange will likely be battling public trust for some time. All trading functions, including deposits and withdrawals, are now live again after nearly three months of being down. It appears that Coincheck reviewed and fixed all of the security issues that were present at the time of the hack, but it will most certainly affect their reputation for the foreseeable future.
It is now being reported by multiple sources, including Coincheck itself, that the hack was accomplished via malware. The malware got onto the company's internal system, and allowed hackers to make off with more than 500,000,000 NEM tokens. At this time, it appears the hackers are yet to cash out their tokens, as other exchanges are aware of the hack and have been keeping an eye out for large NEM token withdrawals.
At the time of the hack on January 26th, NEM tokens were valued at approximately $0.839974 USD, according to CoinMarketCap data. The fact that they have already began paying back users for the funds lost should help their reputation somewhat, but it is very probable that users will not fully trust the exchange – at least with cryptocurrency storage.